Featured Artist : Herb Morehead
|
Artist Bio / Statement
Hello, my name is Herb Morehead. I'm a hand dyer in the Hill Country of central Texas. I work in fabrics and clothing of cotton, silk, linen and am starting to spin and weave as well. My silk scarves in white and black, t-shirts in white and black, bamboo fiber socks, dyes (MX), discharge chemicals, and all sorts of bottles and tools are from Dharma.

Dyed cotton for quilters, silk (dupioni, shangtung, silk/rayon velvet) for designers, tencel beach cover ups, all sorts of yarns -- I sell these out of my studio and in several local shops, by word of mouth, and in various craft shows and quilt shows.

I started dyeing again after a 30 year hiatus about five or six years ago. First, I was dyeing baby onesies, and now I am doing commissioned art pieces and I have several accounts in which I dye other people's products for their resale. I use a variety of techniques, especially Japanese Shibori styles and arashi/tube tying. I am also trying to understand Mudmee techniques better, and I believe I am getting there.
Contact Info
Dharma Products Used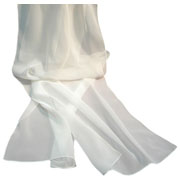 Silk Scarves & Veils
Dharma Trading Co. has tons of sizes & styles of Blank Silk Scarves and Silk Veils for dyeing.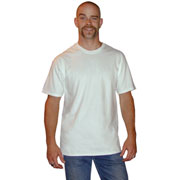 Blank T-Shirts
Here are all of the blank T-Shirts that Dharma carries for men, women and children, ready to be dyed, painted or stamped, at great prices.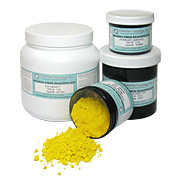 Dharma Fiber Reactive Procion Dyes
This is the #1 best dye we recommend for tie-dye, batik, dye-painting or screening, etc. on cotton, rayon, bamboo, Tencel®, linen and other natural fibers. Also for solid color dyeing and many other techniques!