Featured Artist : Sarah Resnick
|

Red Earth Weaving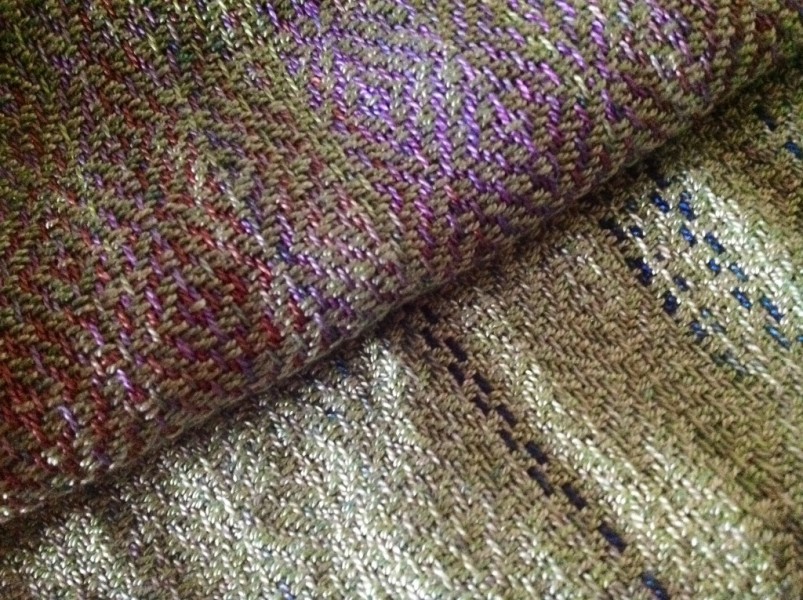 Artist Bio / Statement
I am Sarah Resnick of Red Earth Weaving.
I am a weaver specializing in hand-dyed garments and Jewish ritual textiles. I also weave shawls, blankets, scarves, and anything else I can put on the 4-shaft, 35″ Leclerc loom sitting under my window.
I start out by winding weaving warps (the vertical strings that are threaded onto a loom) with high-quality natural materials. My favorites are bamboo, Tencel, alpaca, and silk. I paint these warps with Dharma's Fiber Reactive Dyes and Jacquard Acid Dyes, usually in vibrant, contrasting colors. I love this warp-painting method because I never know exactly what to expect -- when the warp is threaded onto the loom, the threads shift, and the color transitions can be surprising. Dyeing and designing with color is my favorite part of the process, and I'm always playing with new color combinations.
Weaving is meditative, and I find deep joy in watching cloth being slowly created under my fingers. What draws me back to my loom each evening is the opportunity to play with colors and textures, to make things that are soft, that glimmer, that are warm, that are beautiful! Much of my work is commission-based -- I love to work with customers to create a piece to mark a special event in their lives.
Contact Info
Dharma Products Used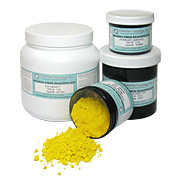 Dharma Fiber Reactive Procion Dyes
This is the #1 best dye we recommend for tie-dye, batik, dye-painting or screening, etc. on cotton, rayon, bamboo, Tencel®, linen and other natural fibers. Also for solid color dyeing, batik, and many other techniques!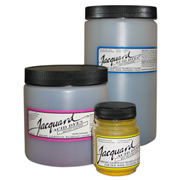 Jacquard Acid Dyes
Jacquard Acid dyes are made for dyeing wool, silk, other protein fibers, and nylon, and nothing does it better.