Featured Artist : Vicki Ivancik
|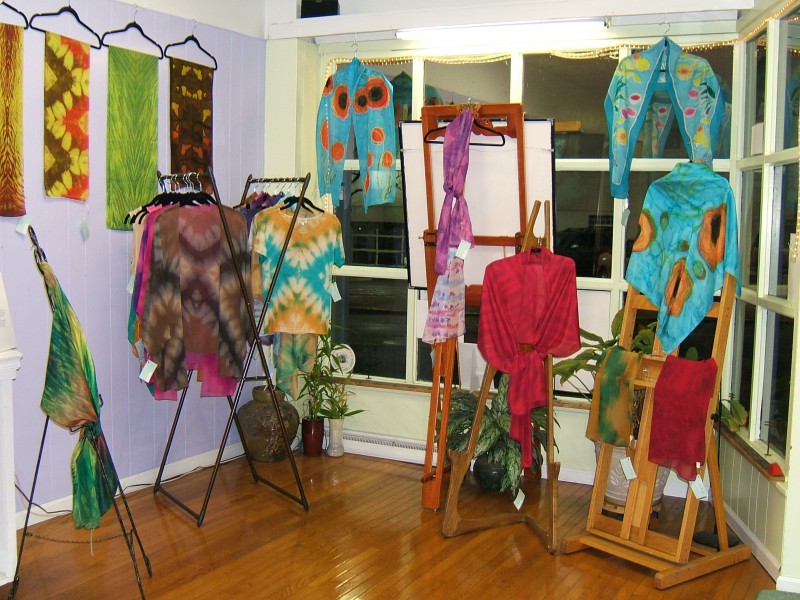 Artist Bio / Statement
My name is Vicki Ivancik, and I am a floral/landscape painter. I studied oil painting in the atelier or studio system of training for 23 years, working with local Pittsburgh artists. For many years I wanted to study silk painting and other dyes. Several years ago, an opportunity arose to study with Evi Slaby, a silk painter, and thus came my love of silk painting, shibori and working with dyes. Workshops at Touchstone Center for Crafts with Jan Patrignani, a New York artist, also reinforced my love of dyes and silks. I love working with color and with fiber reactive dyes as my background color and layering with different colors of acid dyes on top give me my beautiful shibori patterns. Dharma's fiber reactive and acid dyes work beautifully together along with their many selections of silk. I love doing shibori scarves and silk paintings on different sizes of silk scarves. I also enjoy the silk t-shirts. I had the opportunity to have a show with my silk artist friends in November 2012. The enclosed photos are a sampling of my work for that show.
Contact Info
Vicki Ivancik
Ivancik Arts
Dharma Products Used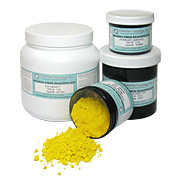 Dharma Fiber Reactive Procion Dyes
This is the #1 best dye we recommend for tie-dye, batik, dye-painting or screening, etc. on cotton, rayon, bamboo, Tencel®, linen and other natural fibers. Also for solid color dyeing, batik, and many other techniques!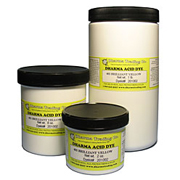 Dharma Acid Dyes
Professional quality Acid Dyes for Silk, Wool and Nylon - great color selection, great prices!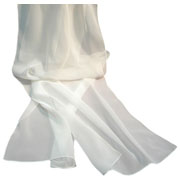 Silk Scarves & Veils
Dharma Trading Co. has tons of sizes & styles of Blank Silk Scarves and Silk Veils for dyeing.