Featured Artist : Melinda Tai
|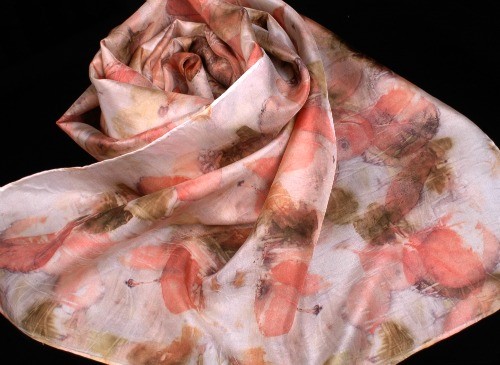 Artist Bio / Statement
My name is Melinda, I've been working in fiber arts since I was child, when I first taught myself to knit using chopsticks I snuck out of my mother's kitchen. I enjoy the process of creation, whether I am knitting, sewing, felting or dyeing fabrics. When I am done, I have not only an object of beauty, but something that is a joy to wear.
Working with my hands and visualizing a design in my mind and bringing it to life inspires me. Sharing my creations with friends and loved ones is its own reward.
I like the products from Dharma Trading, primarily the hand hemmed Habotai and chiffon silk scarves, and natural dyes. I especially like the quick service and great low prices, not to mention the staff are cheerful, helpful and knowledgeable. Dharma is an artist's BEST Friend!
Contact Info
Dharma Products Used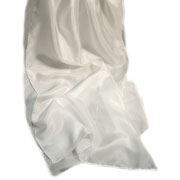 Habotai Scarves 8mm
Also known as "China Silk", these lightweight and breezy blank scarves are the most popular for dyeing and painting.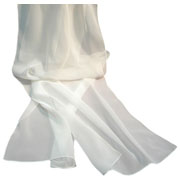 Chiffon Scarves 8mm
Like a feather floating on the wind.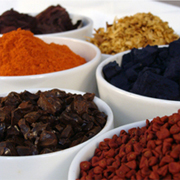 Natural Dyes (from plants and insects)
Wide selection of Natural Dyes at discount prices! We also carry the mordants, supplies, and instructions for dyeing with natural dyes.