Featured Artist : Joanne Gigliotti
Joanne Gigliotti Batik-Designs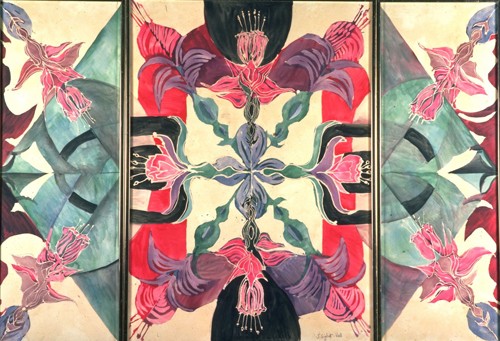 Artist Bio / Statement
My work is a celebration of beauty and joy of the ordinary things of life. What shows in the work is the essence of the natural world, with it's patterns and color, texture and design. But what I'm most interested in is symbolism, meanings, and visual thought.
The largest body of my work has been created using batik medium as painting. Using this resist method, I first batiked on cloth, transitioned to rag board, and began batiking on ceramic tile, using glaze instead of dyes, creating large scale murals. I try to develop a mastery of the process and yet design with creative immediacy to convey deeper meanings visually. As part of my Visiting Artist/ Creativity lectures, I include exhibitions, power point and video presentations, and demonstrations of batik in process.
Dharma Products Used:
I use natual fiber cloth for my batik paintings, my favorite being china silk (Habotai) because it allows for smooth work when drawing with the tjanting tool. For this, the best colors are the Dharma Fiber Reactive Procion Dyes. Soda Ash is used to 'fix' the color this is Pure Dense Sodium Carbonate. Dharma came on in since 1969, two years after I graduated as an art student from college, aways the best for Batik!
Ms. Gigliotti is represented in many permanent collections including The National Museum for Women in the Arts, The McCormick Collection, The Westinghouse Collections. She was awarded first place in The Embassy of the Republic of Indonesia's, 1st American Batik Design Competition, and her work was exhibited extensively in Indonesia.
Formerly the director of The Smithsonian Associate's Studio Arts Department, she has shown work in over seventy one-woman and juried exhibitions across the United States. She holds a Bachelors of Fine Arts in Painting, Design, and Sculpture from Carnegie Mellon University, and a Master of Education in Art from The Pennsylvania State University. Joanne is included in Who's Who in American Art, as well as in Who's Who in the East, as an artist and art administer.
Contact Info
Joanne Gigliotti Batik-Designs
joannegigliotti@gmail.com
Dharma Products Used
Please see the description for a list of products used.