Featured Artist : Kathy Barlow
HomeWorkshop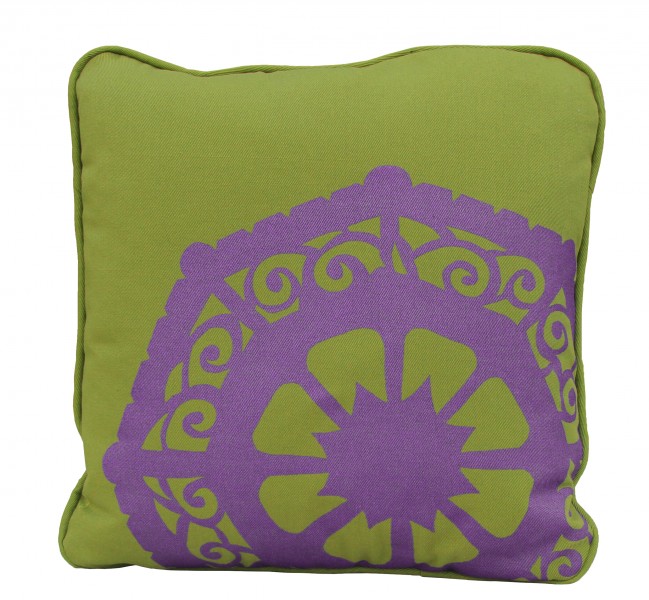 Artist Bio / Statement
Hello, I am Textile Designer and artisan pillow maker Kathy Barlow of HomeWorkshop. I believe that COLOR brings joy to our lives, and I hope to embolden my clients to confidently use more color in their homes.
My designs are inspired by my passion for, and my photographs of architecture and nature. Once I find an interesting motif or theme in my photos, I hand-sketch it, then adjust it for best graphic impact. I then carry the motif throughout a collection of richly colored pillows and other home textiles, while mixing up the textures and my textile art methods.
My work includes hand silk screened and block printed designs, hand embossed elements and original patterned fabrics. I also adore the place where Tech meets Textile and I can be found laser cutting fabrics at my local maker space, or knitting my latest motif into a repeating graphic pattern on my hand-manipulated knitting machine.
Splitting my time between the San Francisco Bay Area and Lake Tahoe, I am lucky to be a Dharma 'neighbor'! I love to pop into the shop, or to call for friendly and helpful advice. I use Dharma's Speedball & Versatex screen printing and block printing inks and tools, as well as Dharma's lovely PFD linen/cotton blend base fabric.
I teach textile art workshops at Studio 333 in Sausalito, CA.
Fall Block Printed Linens Workshop: http://www.studio333.info/store/p6/Fall_Block_Printed_Linens.html
My Artisan Pillows, printed textiles and designer DIY stencils and blocks are available at my Etsy shop: HomeWorkshopKathy.Etsy.com
Pillows are also offered at my Houzz shop: houzz.com/photos/products/seller--homeworkshop
Contact Info
Dharma Products Used
Please see the description for a list of products used.