Featured Artist : Barbara Funk
Golden Dawn Dyes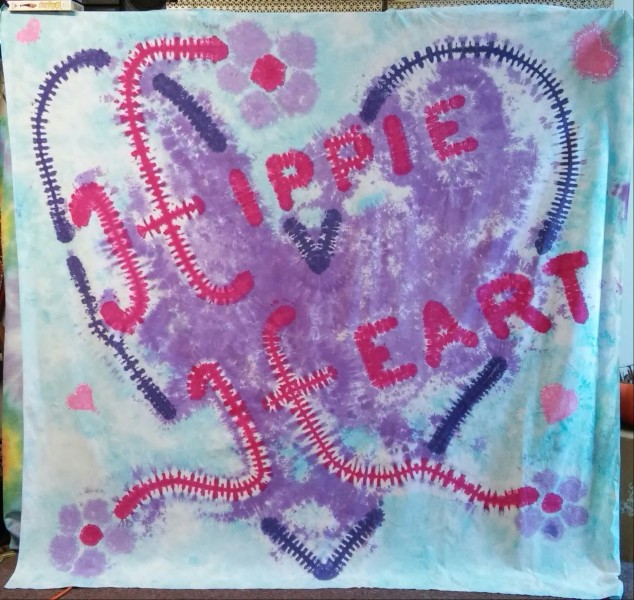 Artist Bio / Statement
My name is Barbara Funk. I live in Southwest Ohio. I have been creating tie dye clothing, tapestries, and lampshades using Dharma's fiber reactive Procion dyes for 5 years now. Some of my favorite colors include Moss Green (which I use for my camo theme shirts and more), Imperial Purple, Strong Navy, Lavender, Hot Pink and Robin's Egg Blue. I started making Tie Dyes as a way to supplement my existing store's merchandise. Everyone loved them, so I am still creating. I am inspired by my customers ideas, my environment, my son and my heart. I started designing shirts with hand tied lettering about 4 years ago. My company name is Golden Dawn Dyes.
Contact Info
Dharma Products Used
Please see the description for a list of products used.