Shopping list:
Dharma Pigment Dye (PDYE #20 Red, #60 Blue)
T-shirt board or cardboard cut slightly bigger than shirt
Needle and thread
Let's get started!
1. Pull white cotton t-shirt over cardboard so it is tightly fitted.
2. Beginning about 8 inches from top of shirt place long pieces of masking tape in a vertical stripe pattern about 1 inch apart. Pattern can be striped horizontally if you prefer.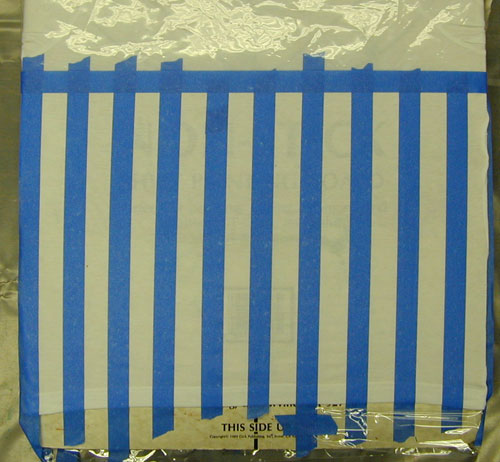 3. Place a sheet of plastic over the top part of the shirt to protect the shirt and place a piece of masking tape to tape plastic to shirt.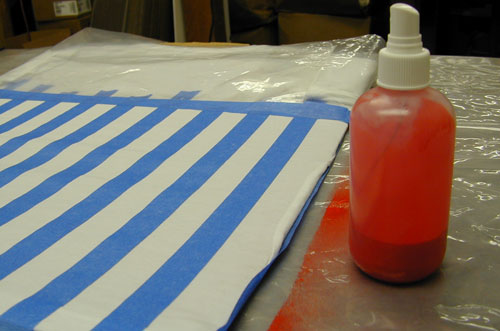 4. Partially fill a mist sprayer bottle with 1 part pigment dye Red #20 along with about 2 parts water. Shake and lightly spray paint over taped part of shirt being careful to not spray too much and over-saturate the shirt or the paint will run under the tape and spoil the striped effect. Allow to dry. Repeat on back side of shirt. Remove tape.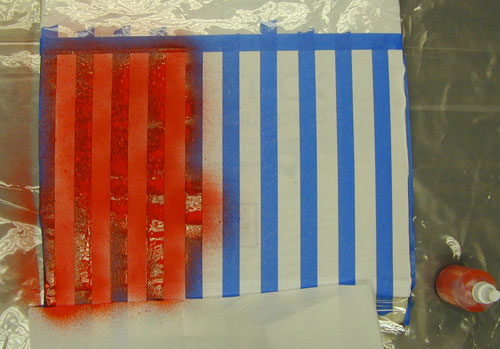 5. Remove the shirt from the board and for the stars, using a needle and thread, pull up a thread from the inside of the shirt to the outside. Pinch a little bit of the shirt in your fingers and tie the thread tightly around the small pinch. Place these "pinches" in many places on the top of the shirt.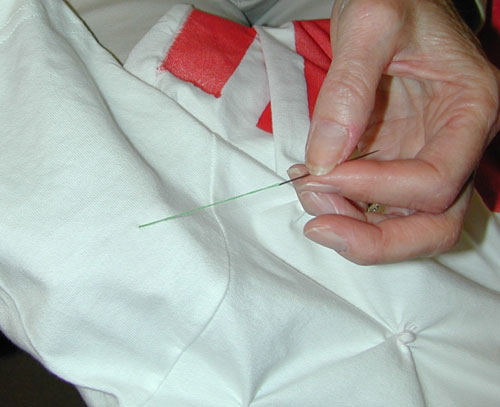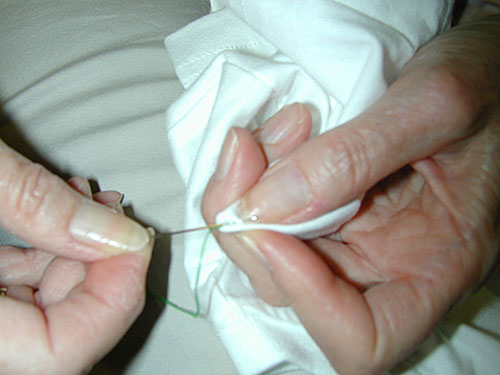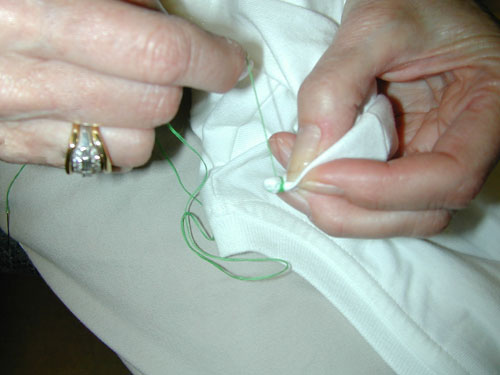 6. Pull shirt over the cardboard once again and put a sheet of plastic over the red striped area of the shirt taping the plastic down to protect it.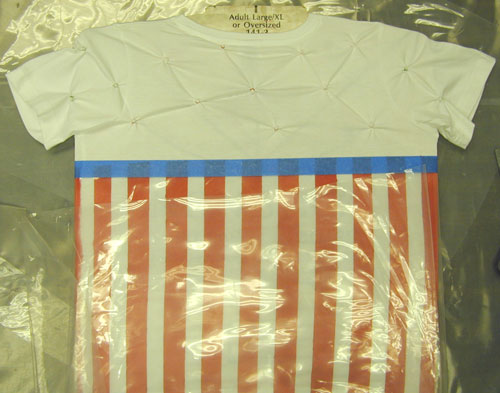 7. Using the mist sprayer bottle and 1 part pigment dye Blue #60 to 2 parts water lightly spray the paint on the top of the shirt over the pinched stars. Allow to dry.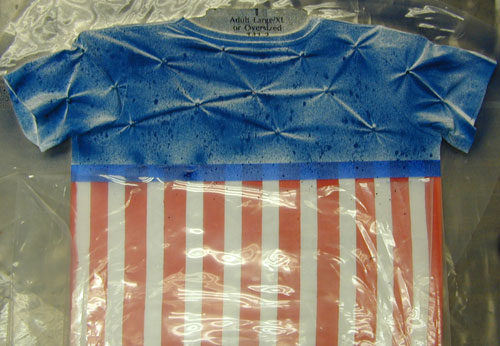 8. Remove the shirt from the board, carefully snip the thread tied around the stars and smooth out fabric.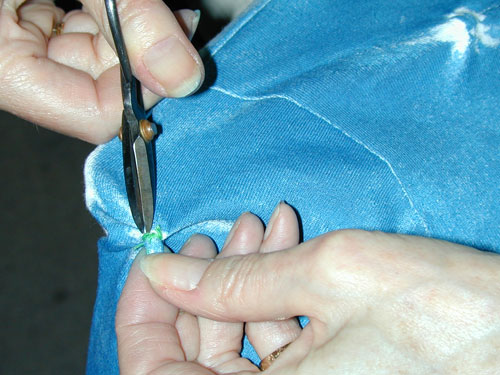 9. Iron the stars flat. Heatset the paint by ironing the shirt on the cotton setting for 2-3 minutes over all.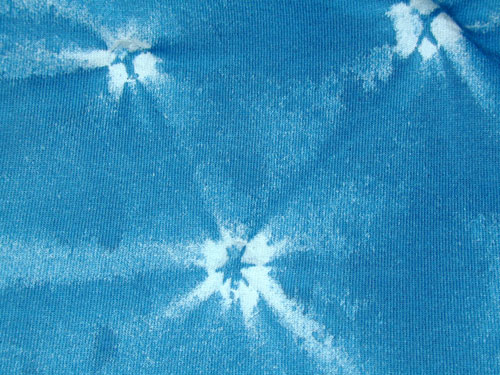 10. Handwash in cool water.