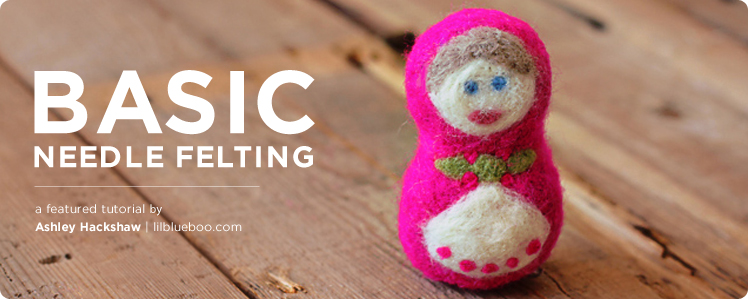 Yep...I'm still felting. Starting out with the small projects and working my way up! Needle felting is the process of felting/tangling one piece of wool to another using barbed needles. The needles take the wool fibers from one piece and drag them through the other piece where they tangle and attach the two pieces. There are two types of needle felting:
Applique felting: attaching wool yarn, wool felt or wool roving to a flat piece of wool fabric or felt.
Sculptural felting: creating a three dimensional piece of felt from wool roving.
In this tutorial, I'm doing some sculptural felting 3-dimensional hearts and a matryoshka (babushka) doll:
Shopping list:
Let's get started!
...using 100% wool roving (wool pieces that have been combed) and a felting needle pen. If you are doing a free form you might need a needle felting mat too.