Shopping list:
Toms or Canvas Sneakers
Jones Tones Glitter
Mod Podge
Let's get started!
I recently refurbished my TOMS with spraypaint and now it was time to redo Boo's pair. They had a few holes in the toes: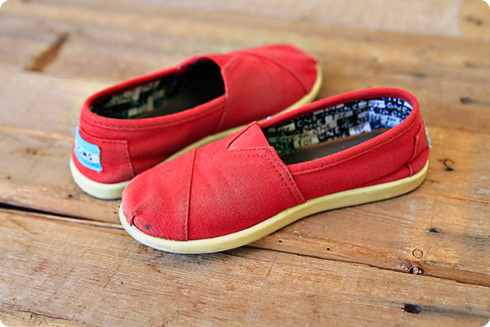 She wanted a pair of glitter TOMS so I used Mod Podge and super fine Jones Tones metallic glitter to cover them. The super fine glitter is almost like a dust and applies easily without any clumping. (my source for Jones Tones Glitter:Dharma Trading)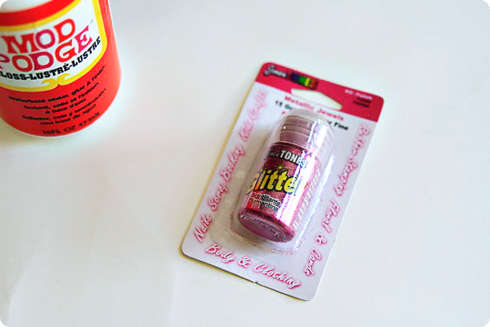 I mixed together 3 parts Mod Podge to 1 part super fine glitter. I also added 1/2 part water.