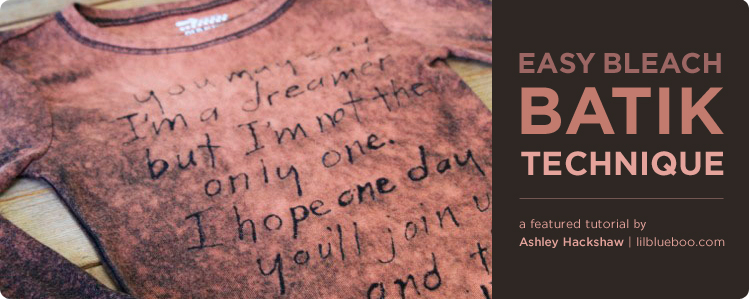 Ever wanted to try batik? Batik is a method of dyeing fabrics typically using a wax-resist to create patterns and designs. Here's an easy way to get the same effect but without the hot wax. I've seen people use washable glue for easy batik, but the cold wax resulted in a much better effect for me: it dries quickly, provides a waterproof resist, and also washes out really easily. Instead of adding color using dye, in this tutorial I remove color by using bleach.
Let's get started!
I used a Candle Decopaint Pen. It's a cold liquid wax that applies in a similar method to puffy paint. It's meant to decorate candles but it's perfect for this kind of project. Unfortunately, the manufacturer has discontinued this item. However, we've discovered that this Elmer's Glue will work just as well for this project.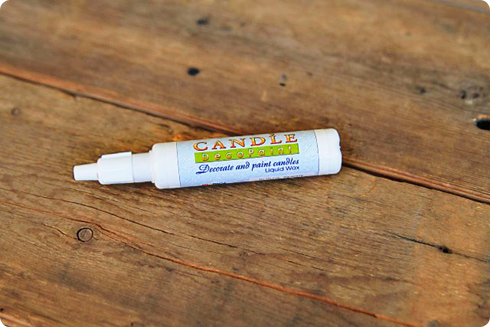 To create my design, I used some regular school chalk to lightly draw a template. You can add any design you want but I wanted to use some song lyrics. Then I used my liquid wax pen to carefully write out my letters. I let the letters dry for an hour.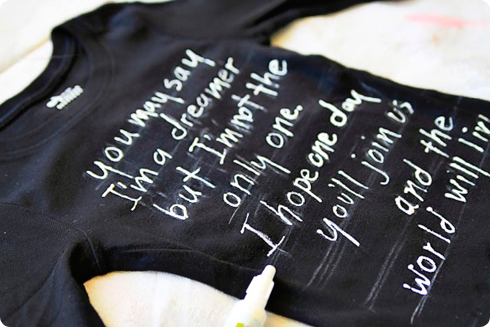 Then, I took a spray bottle filled with a mixture of 3 parts chlorine bleach to 1 part water. Starting at the top, I misted my shirt with bleach and worked my way down to the bottom.