Needle Felt Embellished Wool Scarf
a Dharma featured tutorial
Sometimes a quick and cozy project is just what you need. This wool gauze scarf is soft, warm and fun to wear or makes a great gift. It is easy to get finished in a weekend so also great in a pinch!
Let's get started!
The first step is to dye your wool scarf (you could also use a chiffon scarf if wool bothers you). We followed our basic Tub Dyeing with Acid Dyes Tutorial. Our scarf was dyed with about 1/4 teaspoon Dharma Acid Dye #422 Bright Aqua, the color ended up deeper because of the light weight of the scarf.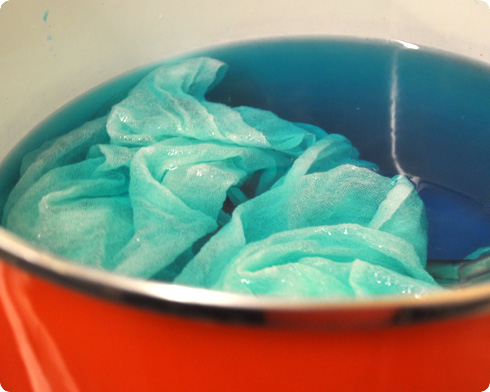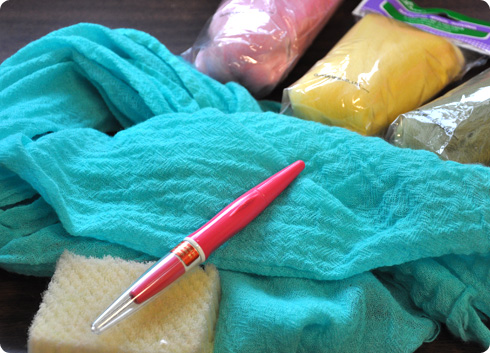 Once your scarf has been dyed and dried, give it a light pressing to make sure it lays smoothly.
Now the fun part, applying your design.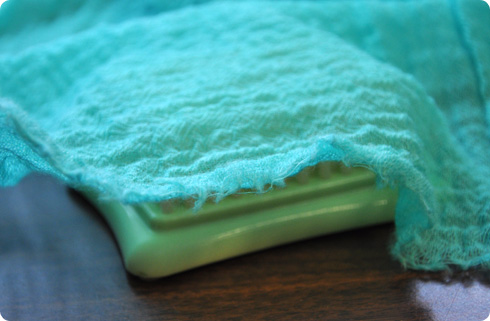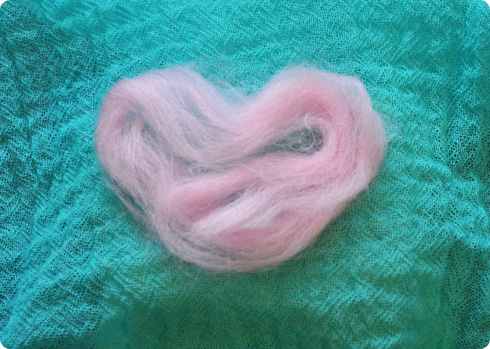 We decided to go with a simple design that makes a great gift for a birthday, Valentine's Day, Mother's Day, Easter or just because. But don't be afraid to get complex, let your creativity go wild. It may help to trace the basic lines on your scarf with a washable marker but you can also just free-hand it.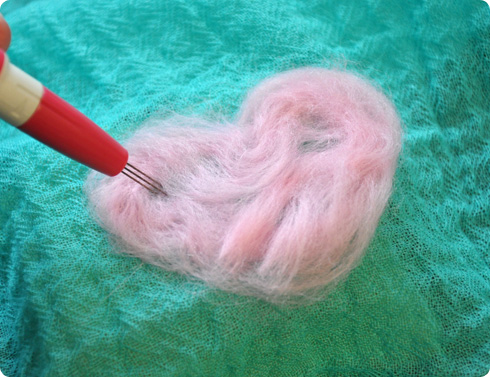 Lay your scarf over the needle felting mat and layout your roving. Using the needle felting pen tool carefully work over the design stabbing all the way through the roving and fabric of the scarf. The little barbs on the needles will grab the wool fibers and tangle them through the scarf.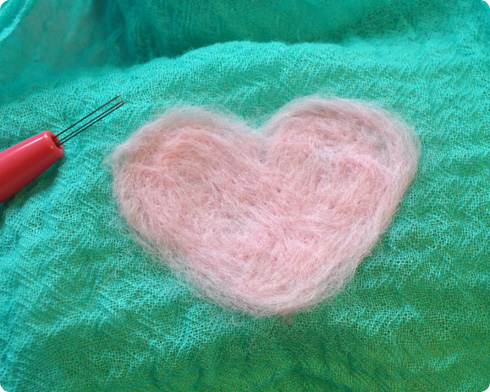 Pro-Tip: Once you have the design lightly tacked down, stop and take a look. You might find you don't like the placement and at this early stage you can often still pull the fibers off and start again. Just know that you can only do this once or twice, the fabric of the scarf will start to look ratty otherwise.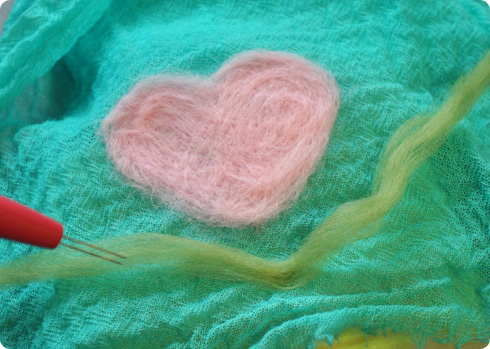 After you are happy with the design and the density of the roving go over everything with the needle tool several times.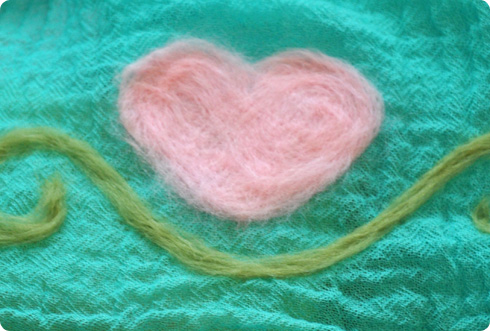 Your scarf is ready to wear or gift, really, it is that easy. We suggest you dye a few up at a time because the felting is just that addictive!