Featured Artist : Traci deCastro
|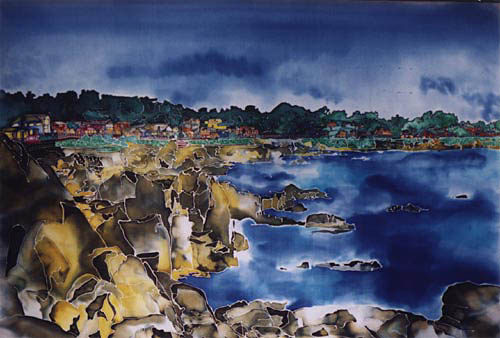 Artist Bio / Statement
My name is Traci deCastro, and I am a California (Central Coast) silk artist. I have been painting for over 20 years, and in the last 7 years, I have been concentrating on silk painting. The paintings range from human forms (which I enjoy most) to coastal ranges. My goal is to make you feel the breeze of the palm trees, taste the fruit in the bowl, and smell the flowers in the garden.

My education consists of college art classes. My silk experience came from taking an adult education class in the Bay Area.

Knowing that this is what I wanted to pursue, I gathered information from books, and learned through trial and error. Silk is now my passion.

I love to work from photographs and drawings. I hope you can see the energy and excitement in my paintings. My work is shown at local restaurants and wineries.

The dyes I work with are Tinfix and Jacquard silk dyes. These seem to give me the most vibrant and true colors that I see in real life. The steaming brings out much more color than you would imagine. My favorite color to use is the Jacquard Chocolate Brown.
Contact Info
Dharma Products Used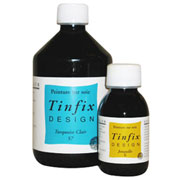 Sennelier Tinfix Design Silk Dye
Sennelier Tinfix Design is Sennelier's line of ready-to-use silk dyes. Concentrated for intense, rich color. A favorite among famous French designers!