---
We've done our best to make our website easy to navigate and we're always looking for ways to make it even better! Below are some of the ways you can find what you're looking for on our site:
The blue tabs along the top of the page will take you to our main product groups: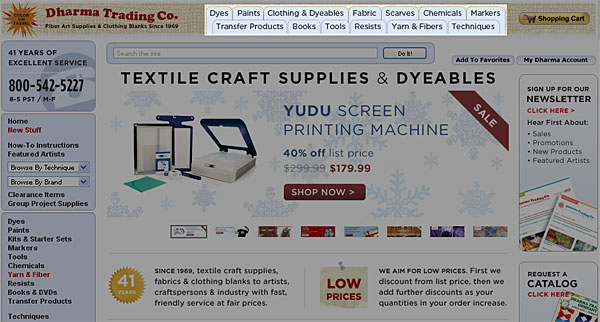 From there you can drill down to the specific items you are looking for by clicking items on the page or by using the left side navigation: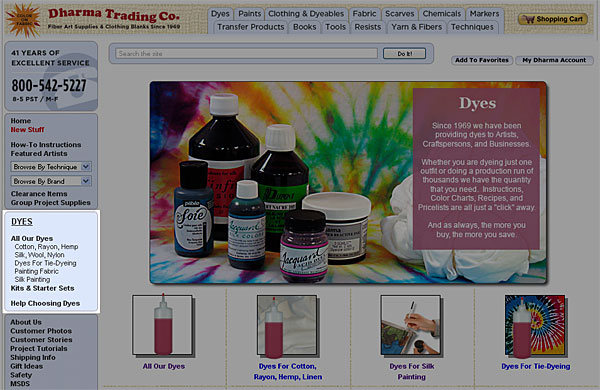 The middle part of the left side navigation changes to give you choices that are relevant to the current product(s) you are viewing: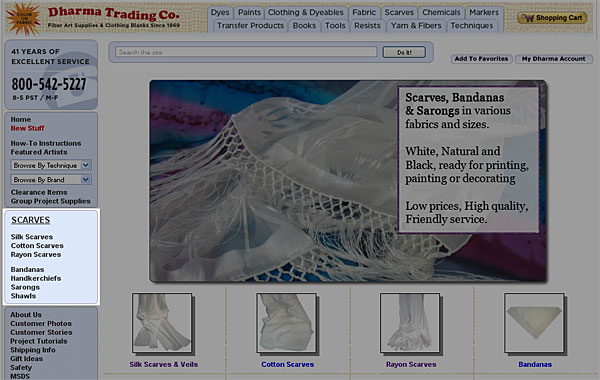 Enter words into the search bar and we'll bring up a listing of all the pages that contain references to your search: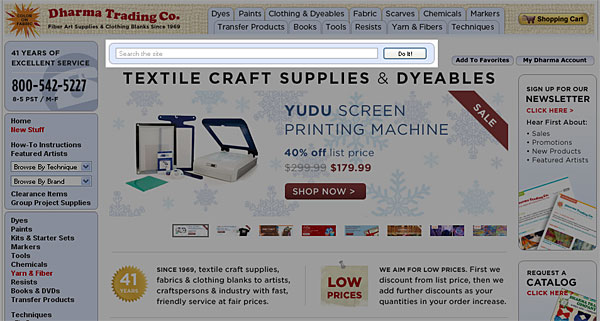 The search results are split into two columns with products on the left and informational pages on the right: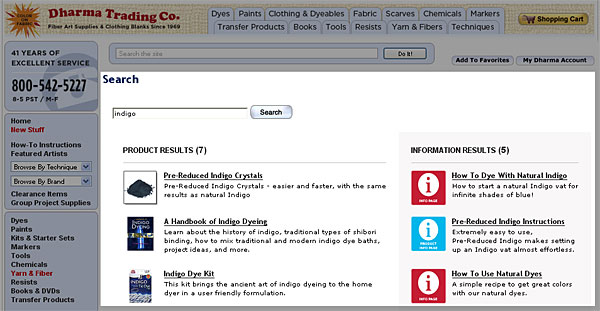 You can use the Browse by Technique pull-down to bring up a list of our craft technique landing pages: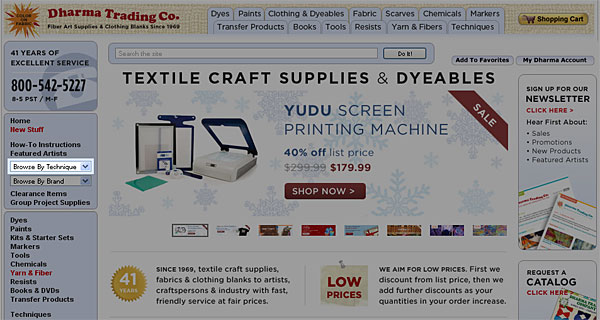 These are like navigational hubs where you can find links to the relevant products, instructions, videos, tutorials, examples, etc. for a given craft technique: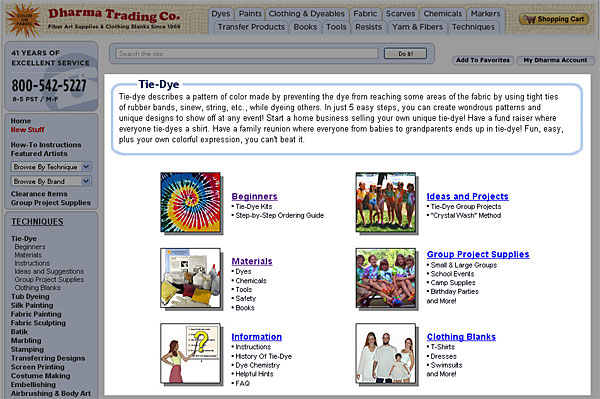 You can use the Browse by Brand pull-down to bring up all products from a particular brand name: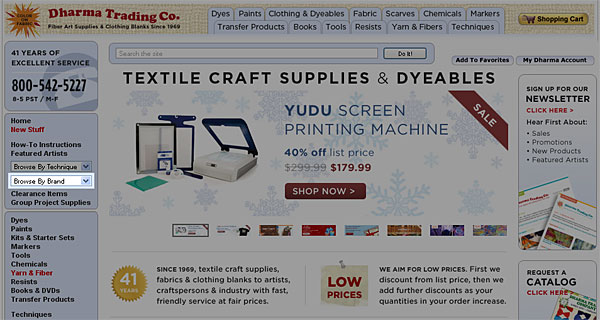 Our goal is to make things easy and convenient for you. If none of the above methods seem to be working, or if you have other questions, give us a call toll free at 1-800-542-5227 (Mon-Fri 8am-5pm PST) and we'll do our best to help!