Featured Artist : Raluca Iosub
PrintUnique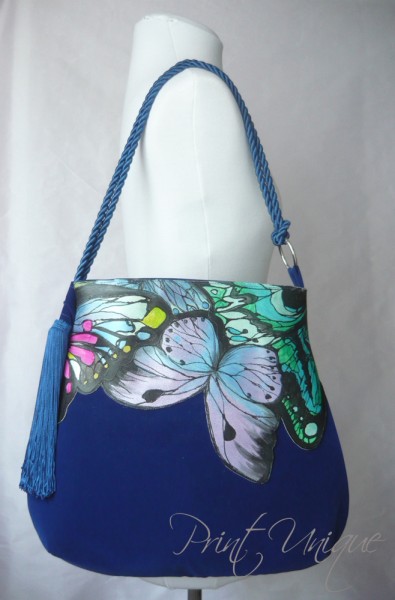 Artist Bio / Statement
After eight years in the clothing industry, I began to work by myself, after quitting my dayjob. I was always passionate about fashion history and old couture techniques. So i painted the fabric and I was excited to learn so much from your tutorials and techniques. I discovered Dharma's site four years ago, and I was very happy to work with Jacquard Neopaque and Dye-Na-Flow on my dresses, but last year I began to make hand-painted bags and purses. I was very happy to discover the Angelus products for leather and vinyl.
I started to make purses to match my hand-painted custom evening dresses. Going from this to hand-painted bags was a very small step.
My inspiration is fashion history and nature. I especially love 1920s' fashion illustrations, and I find it very resourceful. I pay much attention to details, embellishing with crystals, sequins and beads.
Contact Info