Featured Artist : Danielle Fügler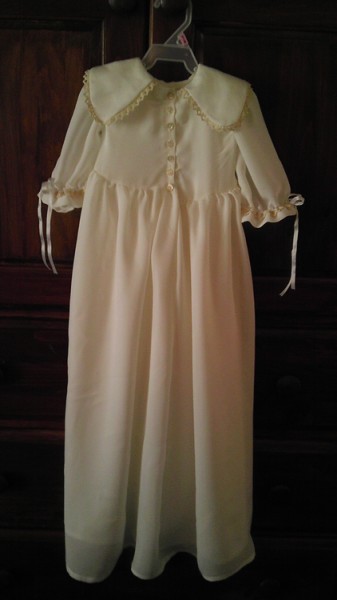 Artist Bio / Statement
I left the graphic design rat race to stay home and raise my rugrat, and ended up using my art degree and grandma's hand-me-down sewing machine to create a sewing career.
Thanks to Dharma's fabulous prices, tutorials, and help from YouTube, I managed to figure out how to do hand smocking and embroidery. The result is a 6-month size baby gown made from your silk chiffon and lined with habotai silk, accompanied by a matching silk georgette bonnet and Pimatex cotton bib. All of the ribbons are silk as well.
I have also made two hand smocked 6-month size suits from your bleached 100% linen. The bodice and trousers are lined with Pimatex cotton.
Thank you for making family heirlooms affordable!
Contact Info