Featured Artist : Larissa Boiwka
Wilde Hunt Corsetry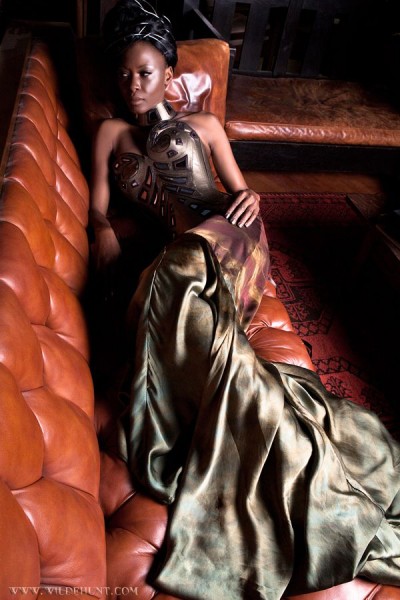 Artist Bio / Statement
Larissa Boiwka is an artist who resides in the beautiful historic Olde Towne East district of Columbus, Ohio. She creates exceptional custom leather corsets and other coordinating clothing with luxe hand embellishments. Larissa favors techniques such as applique, shibori, devore, and hand-beading. Her creations are genuine steel boned corsets and are made to measure for each client. Wilde Hunt Corsetry clients have worn Larissa's work for weddings, birthdays, gallery openings, performances, and many other special occasions. Her inspiration comes from watching too many science fiction movies, reading old fairytales, and studying nearly extinct cultures. Larissa's favorite quote is "Dress up. Leave a false name. Be legendary." - Hakim Bey.
The Dharma products Larissa uses the most are Acid Dyes, Fiber Etch, Angelus and Jacquard paints, and silk fabrics.
Larissa sewed and dyed this skirt using Dharma's silk charmeuse fabric and Acid Dyes with Shibori techniques.
This devore skirt was made with Dharma's silk velvet and Fiber etch.
These two corsets were ornamented with Angelus and Jacquard.
Contact Info
Wilde Hunt Corsetry
http://www.wildehunt.com
larissa@wildehunt.com