Featured Artist : Rosie Rose
Deconstruktika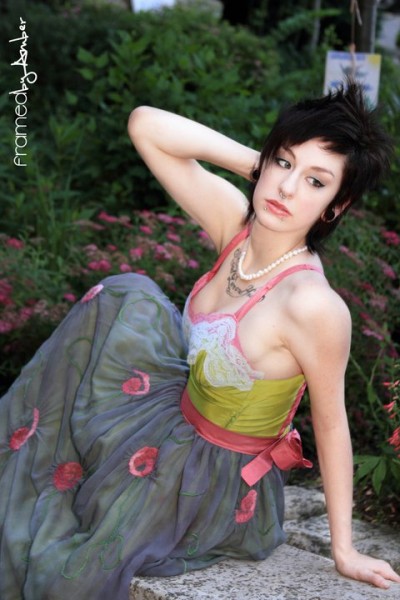 Artist Bio / Statement
My name is Rosie Rose and my clothing line is called Deconstructika. I make unique fairytale themed women's dresses and evening gowns. It's a one-woman business; I am the designer, the maker from start to finish, and the marketer/salesperson. It's a lot of work, but I love what I do, and I feel great satisfaction when I make something beautiful.
Most of the garments I make, I begin with fabric that I dye myself. I like Procion dyes, and I usually work with silk fabrics that I order from Dharma. My staple fabrics are China silk and silk chiffon, but I also love raw silk, cotton jersey, and cotton gauze. I also LOVE Dharma's selection of cotton lace. I always have a hard time choosing which to get, they're all so pretty. Sometimes I like to incorporate felting into my designs and use Merino wool for that.
Thanks Dharma, for your wonderful products and great prices. You enable me to give my customers the high-quality garments they want (and deserve!).
Contact Info