Featured Artist : Jo Watts
ClaySmith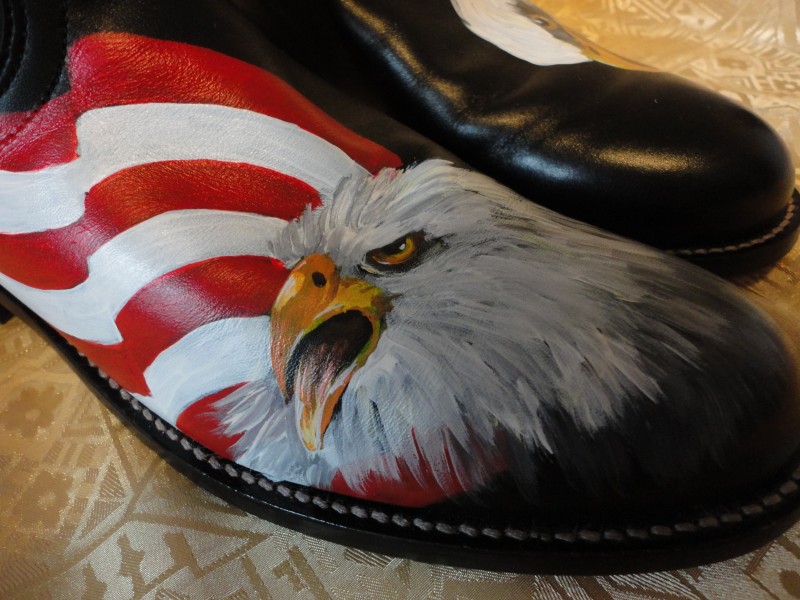 Artist Bio / Statement
My name is Jo Watts, and my primary medium is clay - stoneware and porcelain. I hand-build and throw pottery, and make sculptures with clay. It's been my passion and obsession for more than 50 years.

As an exploring artist, I have always had an interest in Batik, and worked a bit with a Batik artist in Singapore. Melting wax and controlling the tjantings proved to be too difficult, and I just gave up on it, until I discovered Dharma's wonderful waterbased guttas. That opened a whole new world for me, and since then I've wallowed (in Texas, we say "wallered") in the luxury of silks and the brilliant colors achieved with the Set-a-Silk paints. They're easy to use, reliable, quick, and simple to set and maintain their colors.

Living on a small acreage in Texas, working with horses and just loving the comfort of them, I wear boots most of the time. It was logical to attempt to revive an old pair with acrylic paints, but it eventually began to chip and flake off. Once again, Dharma came to my rescue with the Angelus Leather paints. I've since painted boots (western, contemporary and motorcycle), leather vests, purses, and ponchos.

Pictured here are some of my boots, a scarf painted with cactus to match a pair, and a skirt made with Dharma silk to complete the ensemble, which I once wore to a formal event.
Contact Info