Featured Artist : Kara Corson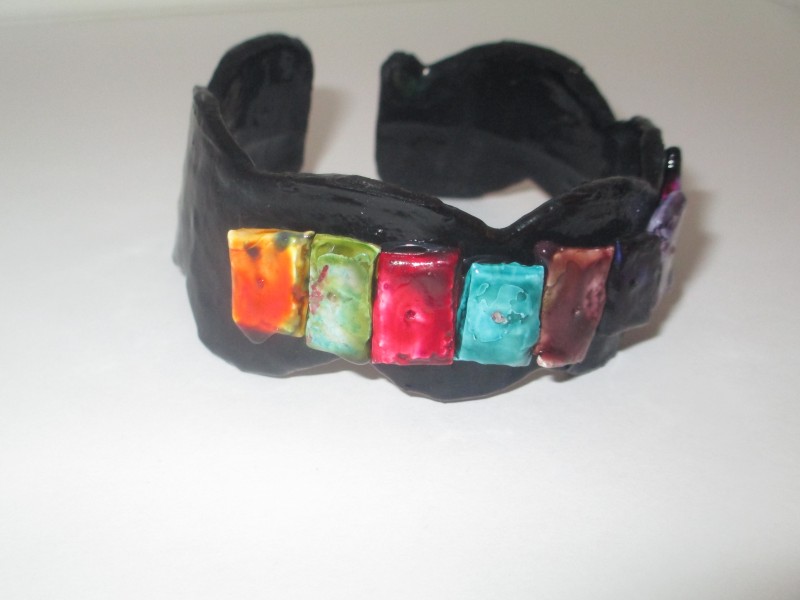 Artist Bio / Statement
I am a hippie at heart from St. Louis, MO. I making and creating something different all the time. I am the mother of two divas, 4 and 7. They are extremely crafty and are following in my creative footsteps.
I make tie-dye apparel and accessories seems to be my forte, I suppose. My latest and greatest "invention", if you will, is my UNTRASHED accessories and beads made from styrofoam trashed food and beverage containers and packing blocks.
My inspiration was my disgust about the island made completely out of trash in the Pacific Ocean that is bigger than Texas! This shock and horror was my inspiration to figure out something to do with styrofoam cups...something NOT recyclable in St. Louis. Up cycling styrofoam is my way of doing something about the 25 BILLION styrofoam coffee cups that go to the landfills each year!
Dharma products I use: Procion Fiber Reactive Dyes, Urea, Reduran.
Contact Info
Kara Corson
St. Louis, MO
Dyezines
dyezines@yahoo.com