Featured Artist : Kristen Collins Crumbley
KC Batik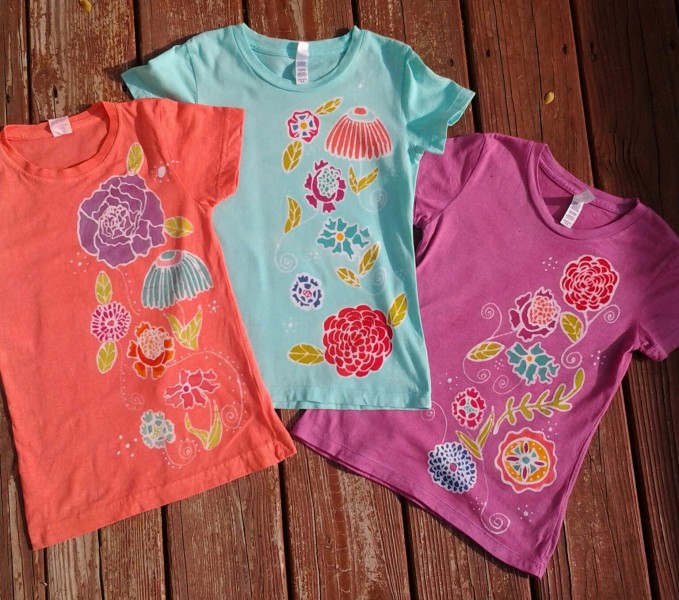 Artist Bio / Statement
My name is Kristen Collins Crumbley. I began KC Batik, custom batik tee shirts, among other things, in October 2012. I used to paint on canvas with acrylics but my two childrens' walls were quickly filled and I just couldn't add more. I saw a 5 minute clip of Martha Stewart creating batik tees and I thought that it would be simple and fun. Turns out there were LOTS of learning curves, numerous mistakes and disasters that went straight into the trash can. I am still learning every day. I learned everything from trial and error, dying forums and Dharma's Tutorials! I still contact Dharma frequently for consultation on using certain colors.
I have created very personal tee shirts based on customer requests of sentimental images of things such as pets, boats, toys kids like and I have even used a photo of a little skier to put it on a shirt for the little boy. People are so amazed that they have wearable art of their favorite things. I ADORE the use of color! Can't get enough of it! I am inspired by nature, unique photos and the challenge to create something very intricate.
I use Dharma clothing blanks, Fiber Reactive Procion MX dyes, batik pen, batik wax and Synthrapol has saved MANY of my creations after I discovered its use!
Contact Info
Kristen Collins Crumbley- KC Batik
Where you can find me:
email: kris10apr8@gmail.com