Featured Artist : Jennifer Seymour
Sea & Stone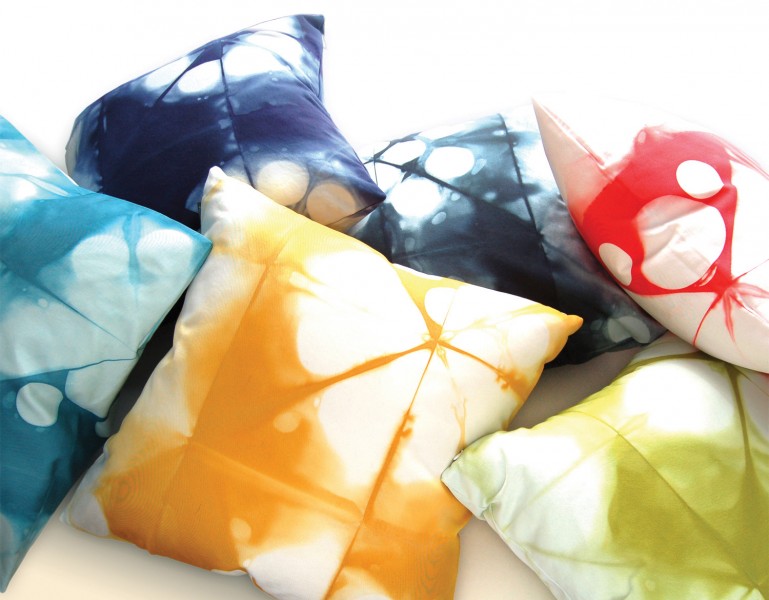 Artist Bio / Statement
My name is Jennifer Seymour and I am the designer behind Sea & Stone.
I began Sea & Stone in 2011 with the simple intention of creating modern hand dyed textiles with Japanese shibori techniques. Every piece I create is hand made and dyed by me in my small West Coast Canadian studio. I specialize in pillow covers, scarves and handbags. I especially enjoy the process of discovery and exploring new patterns and colours. I am continually inspired by the beauty that surrounds me from the crash of waves on a rocky beach to the blankets of moss carpeting the rainforest. I strive to create quality, nature inspired textiles that bring a sense of casual luxury to the every day.
Dharma is an integral part of my process. I use the Fiber Reactive Dyes in my work and get all of my fabric from Dharma. I order fabric by the bolt and shipping to Canada has always been fast and reasonable. I am ever thankful for Dharma Trading!
Contact Info
Jennifer Seymour
Sechelt, BC, Canada