Featured Artist : Melinda Tai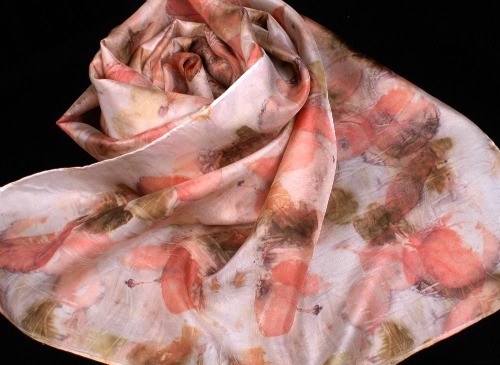 Artist Bio / Statement
My name is Melinda, I've been working in fiber arts since I was child, when I first taught myself to knit using chopsticks I snuck out of my mother's kitchen. I enjoy the process of creation, whether I am knitting, sewing, felting or dyeing fabrics. When I am done, I have not only an object of beauty, but something that is a joy to wear.
Working with my hands and visualizing a design in my mind and bringing it to life inspires me. Sharing my creations with friends and loved ones is its own reward.
I like the products from Dharma Trading, primarily the hand hemmed Habotai and chiffon silk scarves, and natural dyes. I especially like the quick service and great low prices, not to mention the staff are cheerful, helpful and knowledgeable. Dharma is an artist's BEST Friend!
Contact Info