Featured Artist : Ann Kalber
Ann Then Baby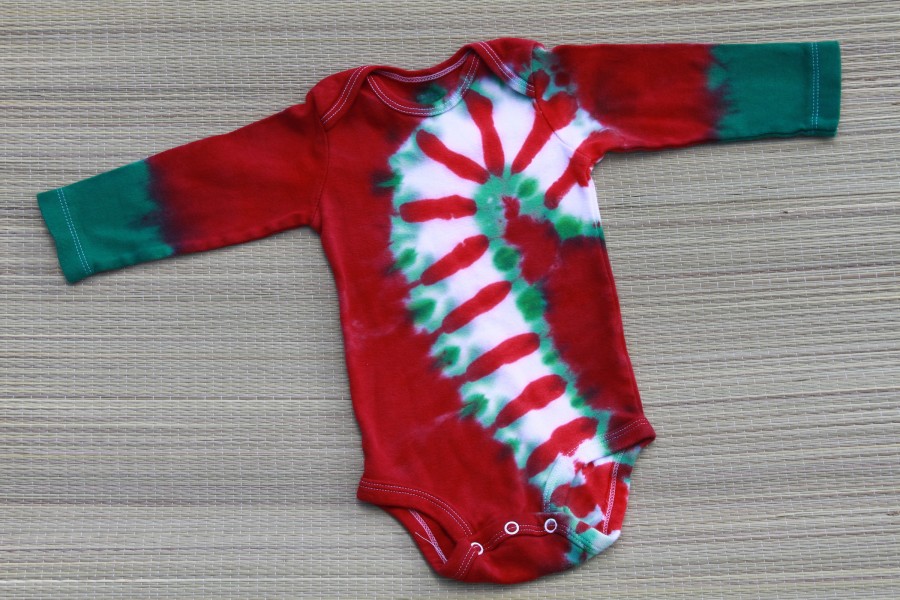 Artist Bio / Statement
Hi, I am Ann Kalber, I work out of my home... and have been purchasing from Dharma Trading for years... I could not do the work I do without Dharma Trading. They provide to me everything I need and they come through every time.
I did my first tie dyeing in high school... Got my "Ritz" dye and took my brother's sheets and his underwear and worked my magic... I had a great time and shocked my brother at the same time. To this day my brother still wears my tie dye...
In 2010 I remembered my love of tie dye and dove into the internet to research all I could about dyes and techniques to make the best tie dye I could. If I was going to do it I wanted it to be solid, strong and have a long life to be worn and enjoyed but many children.
I love the process of tying up an item and adding the dyes where I feel it should go and then having the design revealed when I open it up. It reminds me of making paper snowflakes… folding your paper, cutting into it and then the magic of opening it up to reveal the design.
I work out of my home tying up items while watching TV in the evening. I dye out in our garage. I started buying my dyes through Dharma Trading knowing that they offer the best dyes and gave me some great information to work with. I started out buying my blanks through the internet trying to get the lowest price I could and it turned out to be a nightmare... Paying out for product that never came and I had to stalk and pester to get my money back. I soon realized that the great service that Dharma Trading offered was where I needed to buy my blanks. I love the quality and have never had an issue. If I do have to call for help they are cheerful, helpful and want to give me all they can in taking care of me.
I do special orders and have been pleased to make designs for families. Also to be told that with bright colored clothing it is easier for parents and family to identify children wearing it when at busy parks, hiking or at the beach. Spot your children in a quick glance.
I purchase from Dharma Trading:
Dharma Lap Shoulder Long Sleeve T
Children's Deluxe Baby Rib Cuffed Leggings
Contact Info
My business name is Ann Then Baby and I have a shop on Etsy
Dharma Products Used
Please see the description for a list of products used.