Featured Artist : Anna DerOvanesian
To Live is To Dye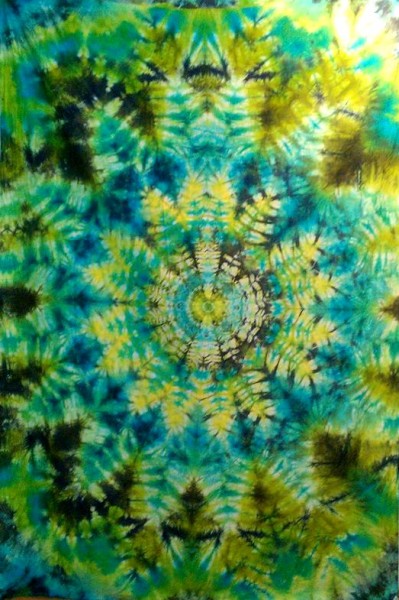 Artist Bio / Statement
Greetings! I'm Anna DerOvanesian and I created To Live is To Dye an online store where I sell my hand tie dyed clothing, bedding, and more. I am a one woman store so everything you see has been hand made by me in my free time between college classes. My pieces are exceptionally unique due to the creative patterns and techniques I have developed over years of practice.
I always enjoyed tie dying from a young age, and started to really master my technique in 2006. Through experimentation as well as simple trial and error, I have upgraded my quality of pieces dramatically. I am inspired by positive energy that I attribute to the beauty of my pieces. I never tie dye in a bad mood, because I believe it shows in the outcome of my work. I put a lot of love and care into my pieces and like to think every item I make is a small piece of my soul.
I use high quality procion MX fiber reactive dye from Dharma and professional mixing chemicals. These products produce items that are vibrant, permanent, colorfast, and very washable. I am extremely passionate about creating authentic tie dye pieces that are as durable as they are beautiful. I also welcome the challenge of any custom order requests.
Contact Info
Dharma Products Used
Please see the description for a list of products used.