Featured Artist : Marina Sciascia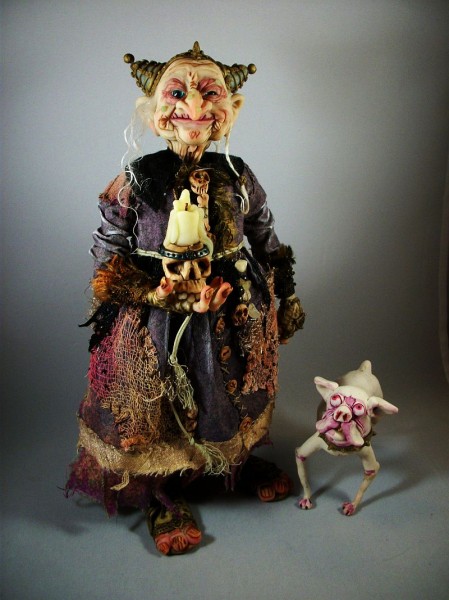 Artist Bio / Statement
My name is Marina Sciascia, I'm a professional freelance artist and doll maker.
Around ten years ago I married an American man and came to the U.S. from Russia, where I was educated with a master's degree in art. This is when I began to create my first dolls.
All my life I've loved fairy tales and fantastic stories. My favorite writers are Hoffman, Andersen, the Brothers Grimm, Dickens and many others. I realized the fabrics for doll clothes are often not suitable for my ideas. I started trying different paints but my first attempts were not so great. One day I saw a site, Dharma Trading Co., where I could buy Jacquard Textile Colors for fabrics. In 2008 I bought all the colors of Jacquard Textile Colors and this year I bought a Jacquard Dye-Na-Flow Mini Starter Set. They are now my best and favorite colors for painting on fabric!! Very easy use and mix.The colors are so bright, perfect for my fairy tale art dolls.
Now all my dolls are dressed in clothes that I paint myself, which helps to create and bring to life the character. And they work with any fabric! For me, working with Jacquard Textile Colors and Dye-Na-Flow is a new journey into a fairy tale everytime.
Contact Info
Dharma Products Used
Please see the description for a list of products used.