Featured Artist : Belle
Beljays Felt, Silks & Textiles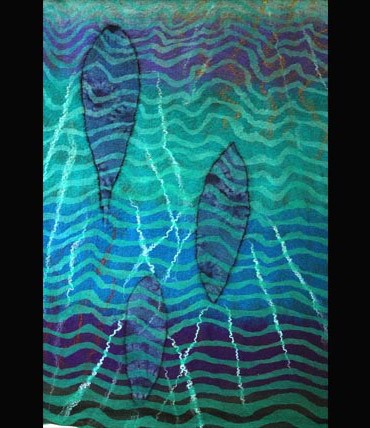 Artist Bio / Statement
Hi, my name is Belle and I am the creative energy behind Beljays Felt, Silks & Textiles.
I began my creative life as a painter. I exhibited regularly in group and solo shows for many years. It wasn't until after I moved to Noosa on the Sunshine Coast of Queensland, Australia that I discovered the art of handmade felt. What a revelation!


I endeavored to learn as much as I could and began to win awards for my special pieces. Each show would cause me to challenge myself to learn new techniques. I began to make nunofelt (felting into fabric) and this led me to learn about dyeing techniques, particularly shibori techniques. I particularly like the stitched resists as these allow for so many types of patterns.


I finally realised that what I really loved was colour, pattern and texture. Textiles not only allow me to play with this but with the added bonus of being able to wear the artworks.


I opened my online store to share my love of textiles with the world. I list mostly my scarves as they are easily posted around the world. But I also list some of the larger coats, vests and clothes that I make. Recently I have been playing with artcards and table linen and will soon be making some fine charmeuse pillow slips. I continue to play, explore and evolve.


I source my materials from many suppliers but especially Dharma Trading. I particularly like the silk habotai and silk gauze; both are great for dyeing and nunofelting. I have recently started playing with their linen. I also love their fibre reactive procion dyes for cellulose fibre and their acid dyes for protein fibre.
Cheers
Belle
Contact Info
Beljays: Felt, Silks & Textiles
beljaysfelt@gmail.com
Dharma Products Used
Please see the description for a list of products used.