Featured Artist : Sonia Elizabeth
Sonia Elizabeth Design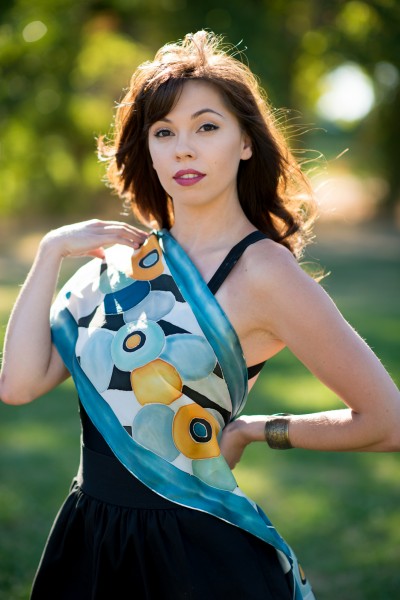 Artist Bio / Statement
Sonia Elizabeth designs her scarves with the philosophy that people everywhere are unique, and totally individual. We all deserve clothing that is one-of-a-kind! Sonia has been trained in clothing design, styling and textile modification. Silk painting has become a passion for her, as she has found a way to provide garments that are high quality and unique! Sonia holds an MFA in Costume Design, and currently works as a designer in Los Angeles, California.
Currently, I use Habotai Scarves 8mm in 8"x72" & 11"x60", Chiffon Scarves in 14"x72", Chiffon Fabric, Jacquard Green Label Dyes, Jacquard Water Based Resist, and No Flow.
Contact Info
Dharma Products Used
Please see the description for a list of products used.