Featured Artist : Heart of Dreams Alpacas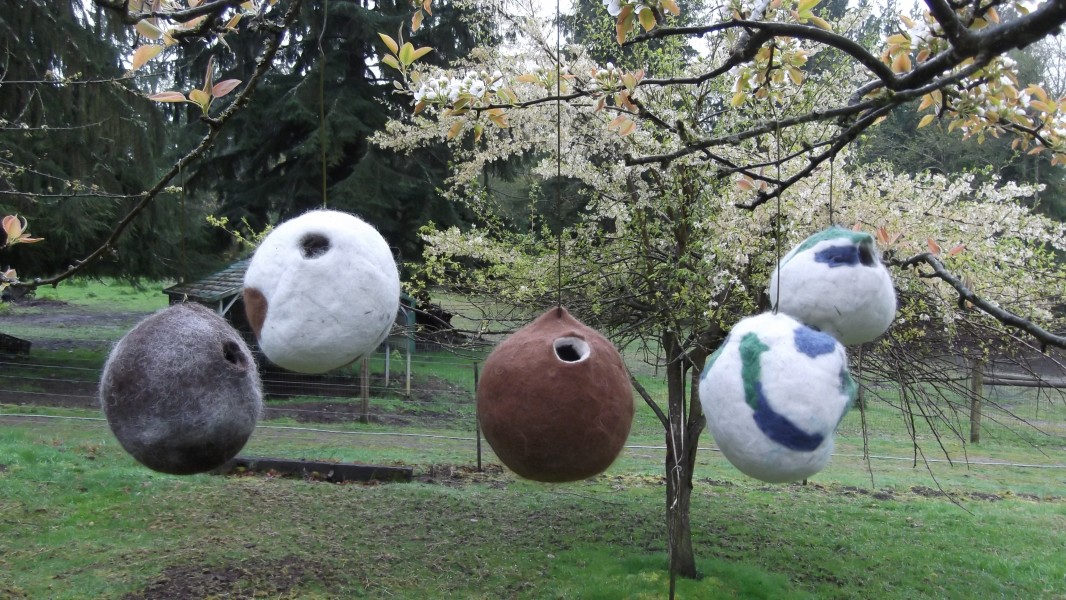 Artist Bio / Statement
I'm an alpaca farmer in the Puget Sound area of Washington state. It was apparent early on that I was never going to be able to spin all the fiber we harvested from our herd from year to year so I learned how to felt. I started small with simple scarves and now I do hats, scarves, cloaks, wall hangings as well as spinning a variety of yarns. I try to take at least one seminar a year to try new techniques and exchange ideas. I also learn from the internet - felting groups, blogs, youtube are all wonderful tools and inspirations. I work exclusively with my herd's fiber and use the the natural colors as well as acid dyes and I'm starting to experiment with cake dyes. I love Dharma's choices in silk (and the prices are an added bonus) and I got some of the bamboo fabric to experiment with my heavier wearables, wall hangings and blankets.
Contact Info
Dharma Products Used
Please see the description for a list of products used.