Featured Artist : Harry Phillips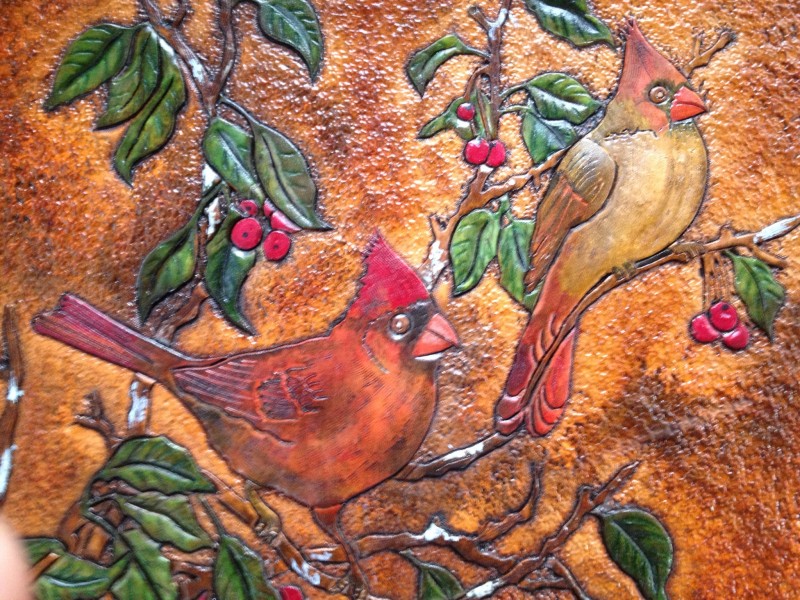 Artist Bio / Statement
I got out of the service in 73, a young hippie. I saw some leatherwork and said: I can do that. Well I bought a few tools,read a few books and opened me up a little Hippie shop in an old feed mill building and started doing leatherwork . I got an opportunity to open a shop at Lion Country Safari located in Georgia. I stayed there till the park was closed. What I like about leather is that it's a pallet that not only do you get to paint, you get to create a sculpture. When you have good leather and it's cased just right it's like working with clay. I used another companies products for almost 40 years until one of my suppliers told me about Dharma's dyes and paints. It opened up a new world for my work. I couldn't believe all the choices of colors. The Angelus dyes and paint pretty much cover with one coat. I won't use anything else. I'm glad I found y'all and hope I'll be around as one of your customers for 20 more years.
Contact Info
Harry Phillips
hapriverrat@gmail.com
Dharma Products Used
Please see the description for a list of products used.