Featured Artist : Stevie Varin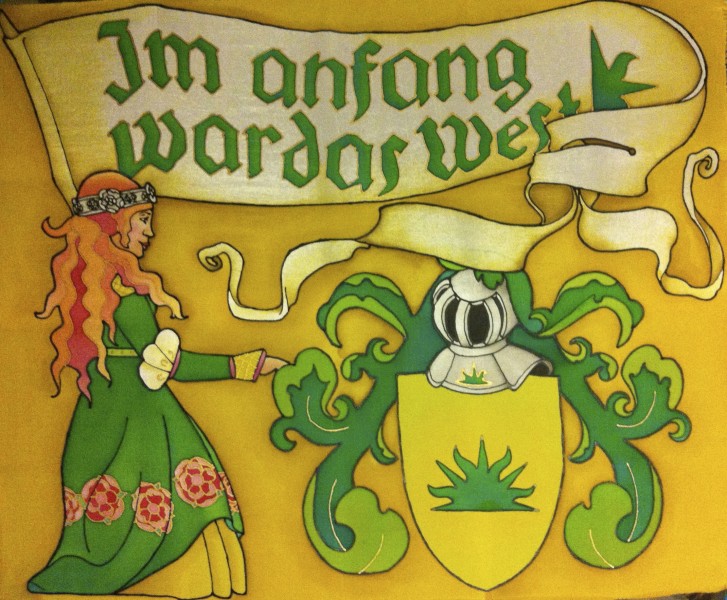 Artist Bio / Statement
My Name is Stevie Varin, but in the Society for Creative Anachronism (SCA) I am known as Viscountess Sof'ia Stepanova doch'. I've been an artist as long as I can remember, but the SCA has been my muse for the last 6 years or so. It is a non-profit group that researches, teaches, and plays in pre-17th century history.
Many people in the SCA make silk banners to show their heraldry during tournaments. While I definitely enjoy painting heraldry, I love painting scenes, so I began creating more artistic silk banners that depict a landscape or traditional scene, and even banners that tell a story like the Bayeux Tapestry.
I use Dye-na-flow paints, Jacquard American Gutta, and I often use Habotai 8mm scarves in varying sizes.
Cheers!
Stevie
Contact Info
Dharma Products Used
Please see the description for a list of products used.