Featured Artist : Will Shearer
Tribe Ties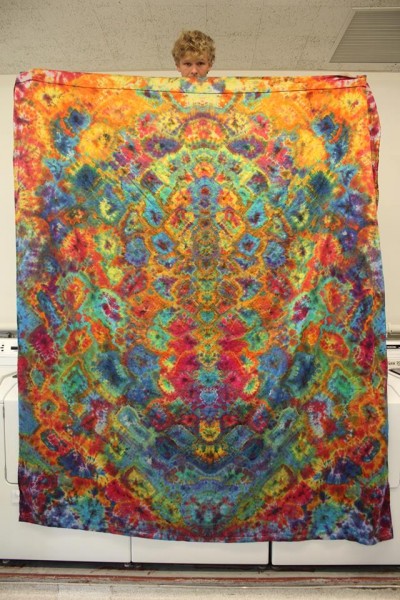 Artist Bio / Statement
My name is Will Shearer, and I am a founding member of the Santa Barbara, tiedye collective, Tribe Ties. In a way, Tribe Ties was born more than 25 years ago, when a single man began selling custom-made tie dyes to fund a dedication to the Grateful Dead. His work spread far and wide, as Deadheads across the globe donned his shirts, along with a few of the Dead themselves. For years, none other than himself and his close family knew the secret to his spectacularly detailed technique. We've reinvigorated his unique psychedelic style with Tribe Ties, our Isla Vista based tie dye collective. Combining bright color, symmetry, and astounding detail,make shirts, sheets, and more in a cornucopia of hues and patterns. We seek to bring color and peace to Isla Vista and the World. Tribe Ties - Gratefully Dying since February 2014.

We particularly love Dharma's Fiber Reactive Procion Dyes. With some additional chemicals they can deliver quite a kick of color and detail.
Contact Info
We have a an eponymous facebook page and website you can check us out at: tribeties.com (the site is still young and subject to growth). You can also email us at this email: tribeties@gmail.com. I hope you all love our art as much as we do.
Dharma Products Used
Please see the description for a list of products used.