Featured Artist : Lyndsay Kiefer
Wickedly Warped Handwovens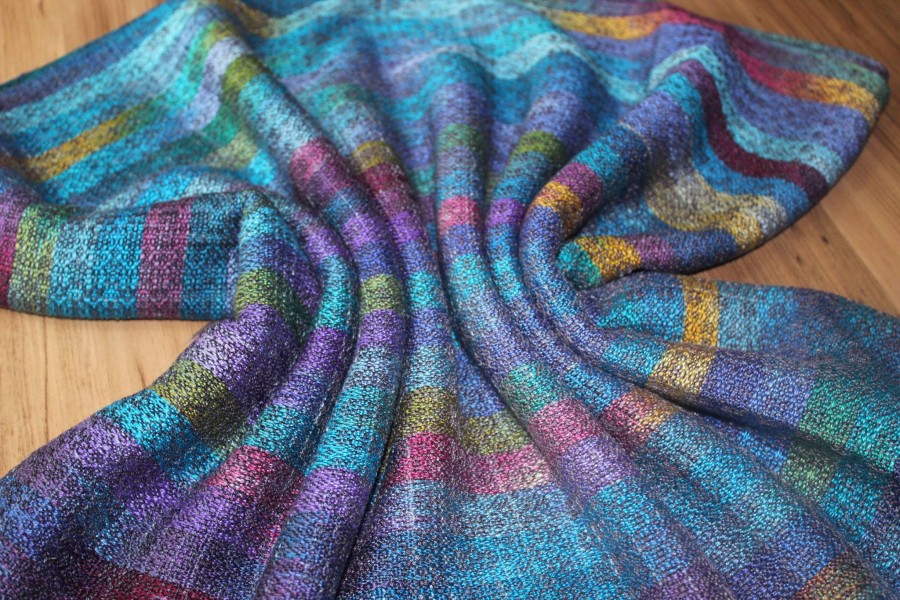 Artist Bio / Statement
My Name is Lyndsay Kiefer, and I am the handweaver behind Wickedly Warped Handwovens, I mostly make baby wraps but like to make scarves and cowls also.
Dyeing fibers is my favorite thing to do; it's the only medium where I can see it in my head, how I want it to look, once it's dyed.
I love the creativity that dying fibers gives me. The chance to explore how the colors react with each other and the fiber is super fun!
I love using the bright Fiber Reactive Dye colors, I think Dragonfruit is amazing, along with Robin's egg blue and Deep space!
I love to use all of the colors, I'm just starting to branch out and use Dharma Acid Dyes which are amazingly beautiful also!
Contact Info
You can find more of my work at https://www.facebook.com/groups/WickedlyWarped/
Dharma Products Used
Please see the description for a list of products used.