Featured Artist : Bianca Spizzirri
Reprint + Repurpose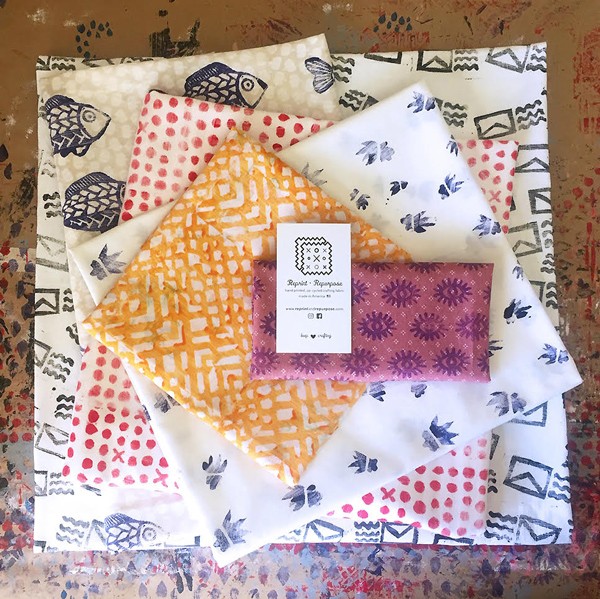 Artist Bio / Statement
My name is Bianca Spizzirri. I am the owner of Reprint + Repurpose, an eco-friendly fabric shop. Our customer base is made up of quilters and crafters.
I reprint and repurpose fabric to be used again for great projects. I am a big believer in conscientious crafting. By using our up-cycled fabric crafters are helping with this movement! As well as taking a break from screen time and nurturing some real hobbies.
Some more information:
Professionally designed, uniquely handprinted fabric & pre-cut up-cycled fabric
All fabric is 100% cotton
Printed with non-toxic ink (I use Jacquard Textile Color for natural or synthetic fabrics from dharma trading.)
All fabric can be machined washed
3 square yards of fabric (each piece is a minimum of 36 inches x 36 inches, most pieces are bigger!)
Variety of pre-cut smaller bonus pieces (1-3)
Printed designs and fabrics vary
Fabric and non-toxic ink is sourced and printed right here in the US
Contact Info
Dharma Products Used
Please see the description for a list of products used.