Featured Artist : Lady Faie
Painted Lady Clothiers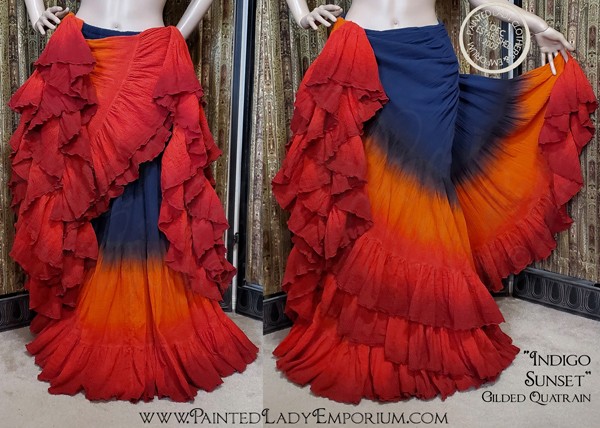 Artist Bio / Statement
Lady Faie has always been inspired by color and freedom of individual creative expression. This drives her to create fashions that nurture your inner alter ego through color and texture to enhance and define your unique and vibrant identity.
Her collection of dip-dyed skirts and Bohemian fashions are in high demand and selling all over the world. She's often booked up 3-6 months in advance, so best make a reservation. Everything is made to order to your specific size and length needed.
And she offers a "Revivacious Program" to refurbish, re-invent and upcycle any Painted Lady clothing that has been loved nearly to pieces. A fresh dye bath and you get a whole new outfit or color scheme!
And let's not forget her hats!!! Made from scratch, Lady Faie creates the hat form, hand-dyes her velveteen and other lovely fabrics then covers and decorates the hats.
Even her Steampunk fashions have hand-dyed elements!
As a premier Tribal Style Belly Dance and historical costumer she has created fashions for stage and multiple re-enactment venues since 1990 and officially opened Painted Lady Clothiers in 2009.
Contact Info
Dharma Products Used
Please see the description for a list of products used.