Featured Artist : Andrew Abramavage
Blessed Minerals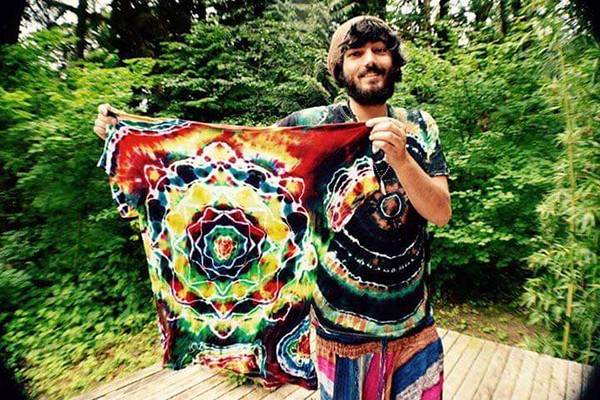 Artist Bio / Statement
Hello, my name is Andrew Abramavage and I have been doing tie-dye as well as other forms of dyeing for multiple years now. Direct liquid dyeing was alright but after my first ice-dye, I was addicted.
I mainly make clothing such as t-shirts, undies, socks, and even onesies! I also make bedding, tapestries, and try to do anything anyone asks for....always up for a challenge.
A lot of my creation in this art style comes from my love of color. Even the word polychromatic is absolutely beautiful to me, it refers to anything multicolored. Through color, I create smiles, happiness, art, and many other things.
I truly believe getting involved in the tie-dye community has been and will continue to be a very big part of my life. There's some very beautiful and special people in this "polychromatic" community. Find what you love to do and find the community the revolves around it and you will find your happiness :)
Contact Info