Featured Artist : Liz Fitzgerald
Shiboriazule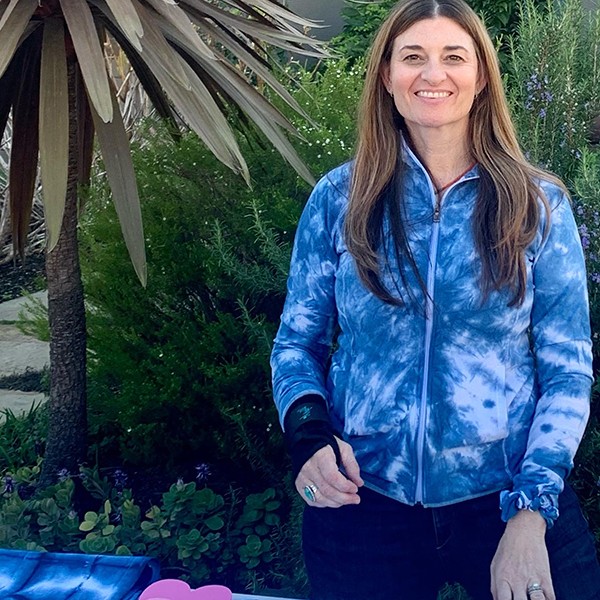 Artist Bio / Statement
Hello, I am Liz Fitzgerald, my crafting company is called Shiboriazule. I make one-of-a-kind works of art with the ancient Japanese Shibori technique of binding, folding and resisting with 100% natural indigo.
Four years ago while at family camp in the Sierra Foothills I was introduced to the magic and wonder of shibori. What turned out to be a happy accident became a full on love of shibori dying. One of the campers took my pieces home by mistake and the counselors made me a kit to make an indigo vat at home. Four years later I have a thriving craft business.
It brings me so much joy to spread the excitement of creating a special piece of wearable, natural art!
I buy my products and materials from Dharma Trading Co. I buy all of my indigo vat supplies in bulk from the Jacquard line. I also buy the silk scarves, rayon fringe scarves and an array of cotton dyable clothing and home accessories such as placemats/runners/napkins and pillow cases.
Contact Info