Featured Artist : Annette Englander
AnnetteBrooklyn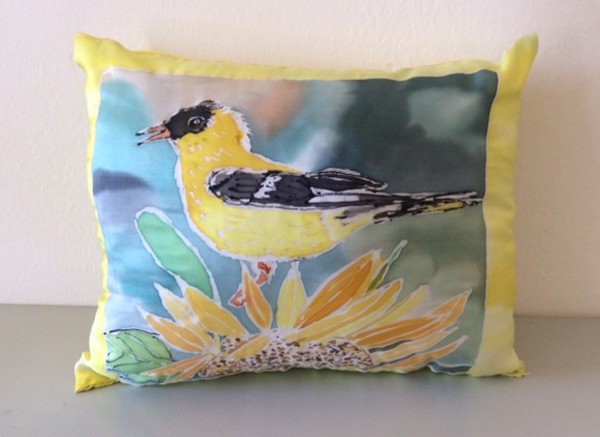 Artist Bio / Statement
My name is Annette Englander. I grew up in postwar Germany. In high school, my art teacher taught me to love painting with watercolors, which eventually led to my discovery of painting on silk. I also love animals and nature, so a lot of my paintings are inspired by birds, cats, flowers etc.
All my items begin with paintings on silk. Some are available as one-of-a-kind originals, such as framed paintings, small pillows and greeting cards. Others are scanned and reproduced as scarves, using different original paintings to create repeat patterns.
I love the way paint flows on silk. It is unpredictable - and therefore always somewhat of a surprise when I see the end result.
Contact Info