Featured Artist : Tesh Hummer
Color Me Curious - Dye & Fabric Art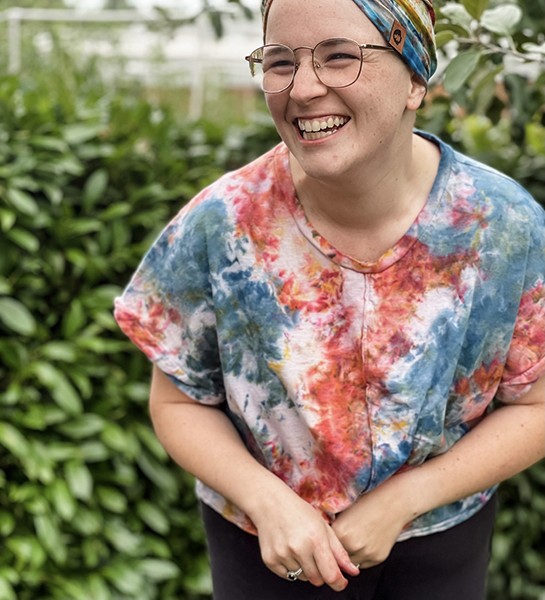 Artist Bio / Statement
Dye-stained hands and a colorful wardrobe follow Tesh Hummer each day as the owner and operator of Color Me Curious - Dye & Fabric Art. She is happily married with 1 kid and 3 dogs, and a never-ending curiosity that powers her pursuits and love of color.
Through Color Me Curious, Tesh creates stylish, comfortable ice-dyed apparel. With dyes inspired by the beautiful Pacific Northwest, her vibrant pieces are perfect to bring a modern pop of color to anyone's wardrobe.
Her favorite Dharma Trading Company products include their Fiber Reactive Dyes and loves to dye modal, cotton and rayon. Rust Brown, Raven, and Mermaid's Dream are some of her favorite dyes!
Apart from the colors that inspire her work, Tesh pulls motivation from the challenge ice dyeing brings to her perfectionist personality, with each piece pushing her from her comfort zone while allowing her to create something unique. Ice dye forced her to let go of rigid expectations and lean into the beauty of the unknown while pointing her towards endless possibilities. And what a fantastic way to begin any journey.
Contact Info