Featured Artist : Sue Williams
DuckWilli Designs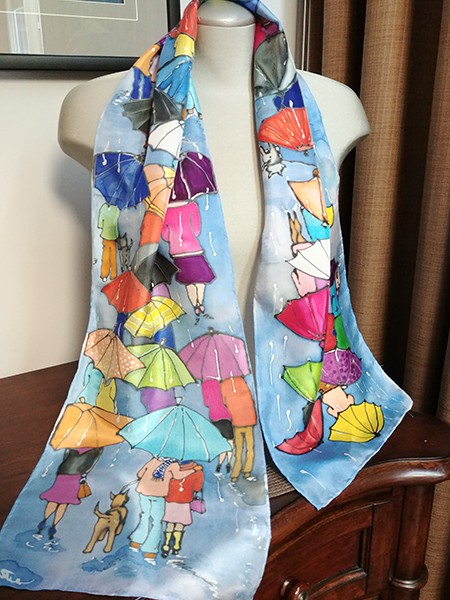 Artist Bio / Statement
Hi! My name is Sue Williams, and my business is "DuckWilli Designs". I am located on Vancouver Island, Canada.
I was introduced to silk painting in 2017 and the creation bug hit me! Ever since, I have been painting on silk, and learning via trial and error. I love silk painting, as the outcome is so fluid as you follow the dye across the fabric.
I use resist in my pattern work (the drawings) but often just spray with water and then apply dye as the mood develops. I have been fortunate to sell my pieces in local shops, plus my website and Facebook sites have generated business and commission work.
I use Dharma Habotai silk scarves, mostly 8mm, both machine and hand hemmed. The Jacquard Red Label dyes and water-based resist have been very reliable for me. You can see more of my work at DuckWillidesigns.com and on Facebook, DuckWillidesigns. Thanks for looking!
Contact Info