Featured Artist : Josh Hudson
JHudson Tie-Dye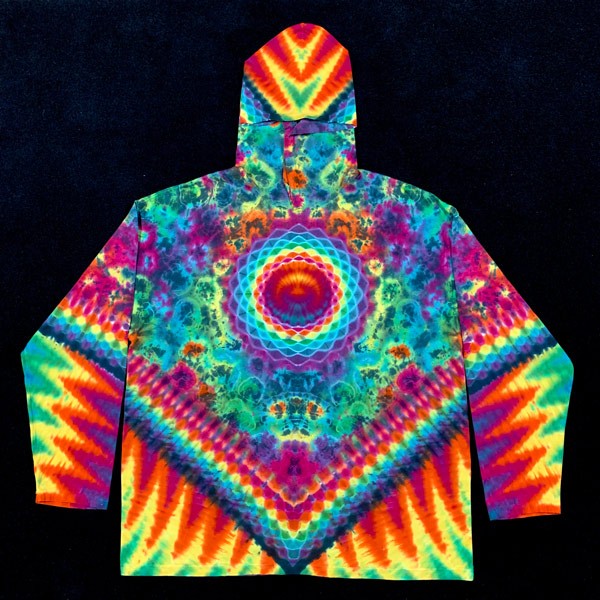 Artist Bio / Statement
My name is Joshua Hudson and my online artist alias is JHudson Tie-Dye. I like to push the boundaries of what people think is possible with tie-dye alone in terms of accuracy, precision and color brightness. I create wearable art in the form of shirts, longsleeves, and hooded longsleeves (Dharma hoodie!) and tapestries of course.
The rich history and community surrounding tie-dye inspire me to create my artwork. Another source of inspiration is my mother whos' last words of encouragement was telling me to do something I love. I was in a study and a career I hated at the time and a few months later I began tie-dyeing in the summer of 2019. She was also an artist, who attended art school, but sadly it never became her primary occupation. So I like to think how proud she would be when I untie new creations. Some big in-field inspirations of mine include Jake Roelofs and Austin Mackereth (@dyes_n_goodvibes).
I use the Dharma Hoodie extensively in my work, and I dye them with some dharma dyes as well. They fold beautifully and take color as well as my favorite t-shirt blanks. They also fit fairly true to size which is great. I also use synthrapol detergent, and calsolene oil from dharma for dye additives and the washing process to keep dyes from back staining. I have also used bamboo socks from dharma, they dye beautifully and are super soft!
Contact Info