Featured Artist : Jeremy Ocain
Zencraft Arts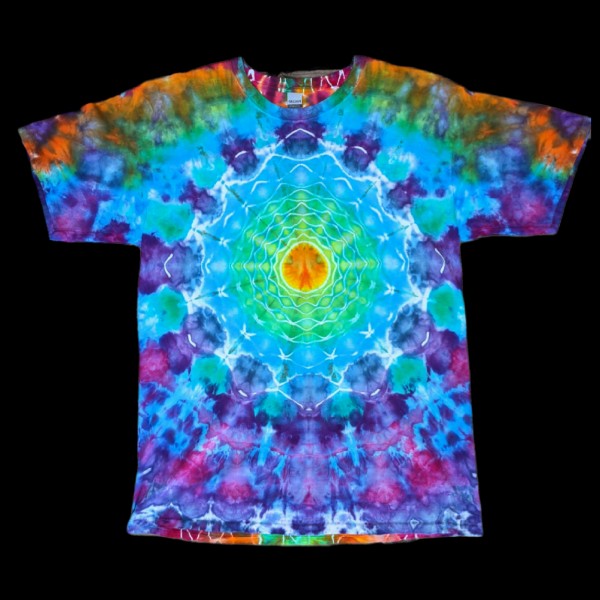 Artist Bio / Statement
Hello! My name is Jamie Ocain, and I live in sunny Austin, TX. I make tie-dye/ice-dyed clothing and accessories for creative people. While I do enjoy all styles of tie-dye, I am most inspired by ice-dyed organic shapes and nature.
I love the large selection of <a href="/dyes/dharma-fiber-reactive-procion-dyes.html">procion fiber reactive dyes</a> and <a href="/chemicals/chemicals-and-additives.html">chemistry</a> available at Dharma. They are a one-stop-shop for everything you need to get busy tie-dyeing. I also love the large selection of <a href="/clothing/clothing-and-dyeables-from-dharma-trading-co.html">dyeables</a> available. I've dyed a few different rayon clothes and especially love the thigh-high socks.
Tie-dyeing is a super addictive hobby. With only a small investment and a little bit of practice, almost anyone can create something that makes them happy. Tie-dye is part of the American culture. You can always find someone to talk shop with or strike up a conversation at the grocery store about the clothes you are wearing. If you practice, you can even try selling all the extra clothes you've dyed to have this hobby pay for itself. Order a starter kit, watch a few tutorials on YouTube, and give it a go.
For inspiration, you can find me and follow along on IG and FB under the name Zencraft Arts. And to help keep me busy in this hobby I love, you can visit my shop and make a purchase on Etsy at ZencraftArts.etsy.com
Thanks for reading. Take care!
Contact Info