Featured Artist : Kathryn Schnabel
Windy Garden Studio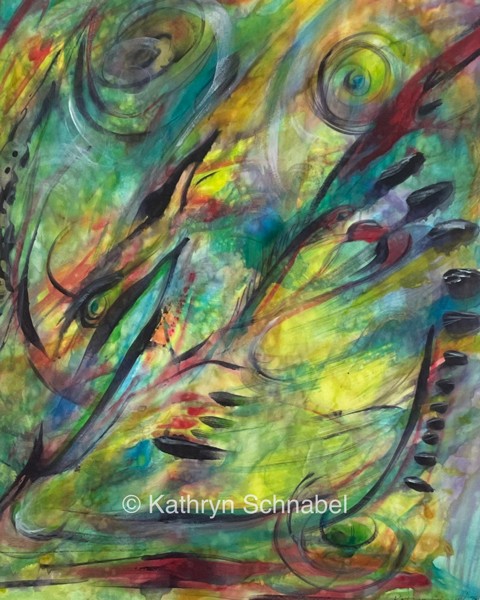 Artist Bio / Statement
I'm Kathryn Schnabel, a visual artist and professional Teaching Artist in Roanoke, VA. I began my artistic career as a graphic designer, but veered from that path when I had an unexpected opportunity to apprentice in stained glass mosaics with Hungarian artisan John Boesze. I loved this art form and the beautiful colors of stained glass, but the labor involved with cutting glass and grouting became too much for my back. After 10 years and many enjoyable projects, I stepped away from this work and closed my studio.

Over the following months I explored a variety of different art media, but I found myself drawn to fabric painting and batik. Layering colors on different textiles, especially silk, was challenging and unpredictable, and I enjoyed the sometimes unexpected results. The colors continue to entrance me, and I love that the products are water-based and non-toxic. When the artwork is finished, I stretch the fabric around a white canvas (gallery wrap edges) and wire the back for hanging.

I consider myself an intuitive, process-oriented artist, and I try to express ethereal concepts - things like dreams, memories and spiritual energy. Working with fabric dyes, paints, and batik wax gives me the vibrancy and flexibility I need for my art. I have worked with Dharma Trading for many years, and I always fall for their April Fools newsletter!
Contact Info