Featured Artist : Catherine Rosch
Cat Knits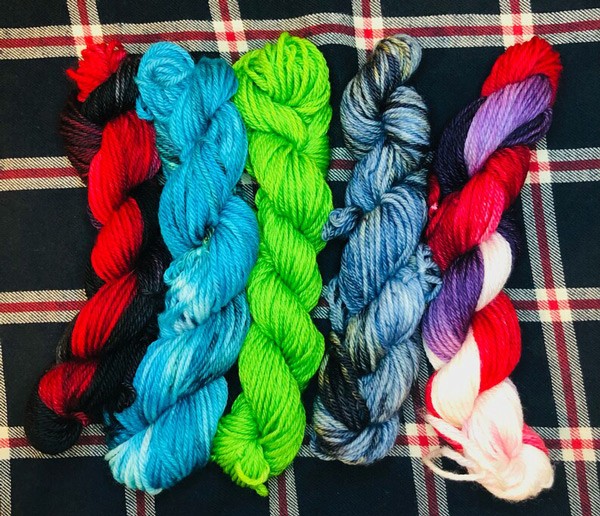 Artist Bio / Statement
Who am I: A Boston-area history PhD student who originally took up knitting as a way to deal with my anxiety and then discovered the magical world of dyeing yarn.
What I make: In addition to knitting socks, sweaters, beanies, shawls, cat toys, and more, I also love experimenting with mini skeins to step outside my comfort zone, play with colors and styles, and develop original colorways.
What inspires you to create: I dye yarn inspired by the world around me, including natural landmarks in Boston, the experiences of graduate school, and pop punk music. Most of my colorways tend toward dramatic, dark colors but I won't say no to neon or speckles.
What Dharma Trading products I use: I started with the Jacquard Acid Dye starter kit and absolutely fell in love with dyeing yarn. I use the Jacquard Acid Dye for all my colorways and am slowly expanding my collection of colors. My favorite has to be Gun Metal or Chestnut, but I'm also excited to try the neon collection.
Contact Info