Featured Artist : Shelley Mitchum
Twin Pine Tye Dye LLC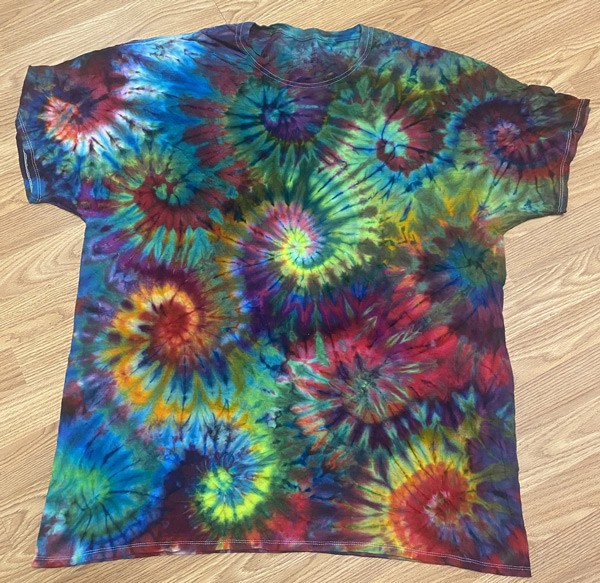 Artist Bio / Statement
I'm Shelley Mitchum, Owner of Twin Pine Tye Dye LLC. I'd love to get the opportunity to be a featured artist. I've been dying for about 2 years now as a part-time hobby with my hubby. Our business name comes from our twin boys (5yr old) and we live in a pine forest(Francis Marion National Forest) outside of Charleston, SC. Still all started after we got quarantined for 24 days at the beginning of the school year and we needed a hobby to pass the time. I put in my first Dharma order for dye and that was that! We use about 25-30 colors by Dharma with a few others from Happy Cat and Prochem.
We make a variety of T-shirts for adults and kids. We have a few onesies for babies and tank tops for women. I'm working on a new line of dog clothes and bandanas for our Corgi puppy Peaches. Since we do this part-time, I haven't branched out too far from that this far. My hubs and I are both in education so we utilize every second after school and the weekends for dying and attending festivals and filling orders from Etsy. Our boys are at the age now that they are also getting involved and it's great to see their interest in the arts.
My kids are what inspire me to create. They help me create color combos that I might not think of. They help me branch out of my comfort zone and throw things together. I love the icing process and being able to see the colors split into beautiful kaleidoscopes.
Contact Info