Let's get started!
1. Prewash silk scarf in Kieralon and iron smooth and stretch it on the stretcher bars. Pour some resist into gutta applicator bottle (how much you need depends on your design).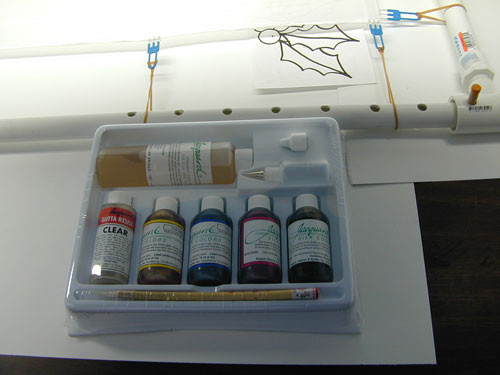 2. You can either freehand your design onto your silk or draw it on a sheet of paper with a black felt tipped pen so you can see it through your silk. Then place your paper design under the silk and carefully apply the resist over the lines. Once you've finished your design allow the gutta to dry completely.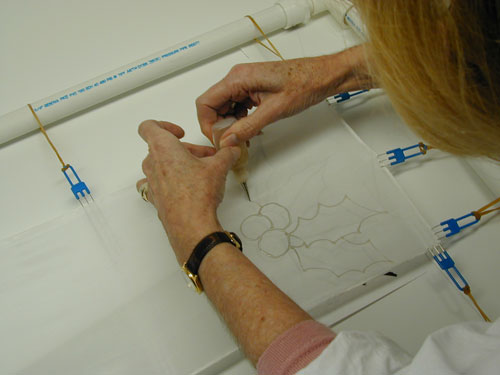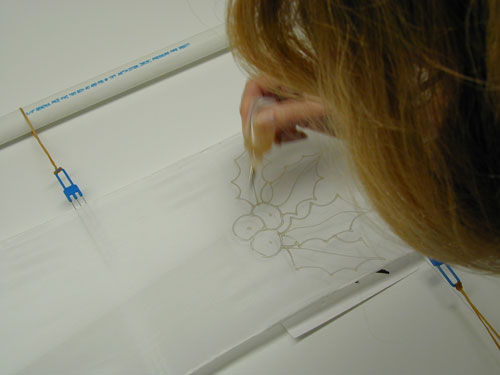 3. Mix your dyes as needed (pour or eyedropper each color into a small container so as to not contaminate the original bottle of dye when doing so). You can mix colors together, dilute to taste or not at all if you like the colors the way they are.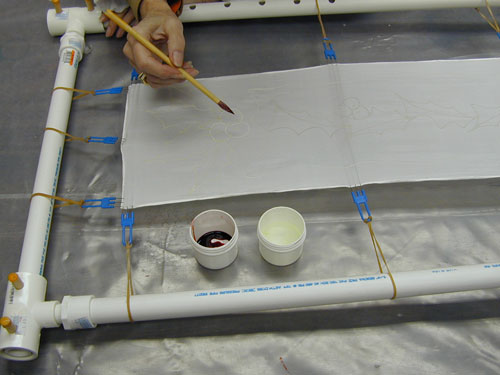 4. Paint in your design, using the sumi brush from kit. To make the details on the leaves, once the leaves are painted and allowed to dry, go back into the leaf and with your sumi brush dipped in a little water, brush a small amount onto leaf while holding a heat gun or hair dryer and dry while painting. It will form the tiny veins in the leaves. Using the foam brush, paint background colors.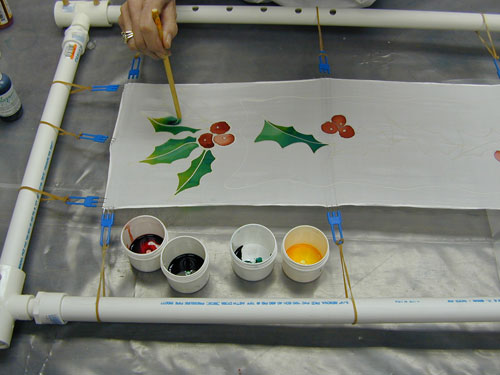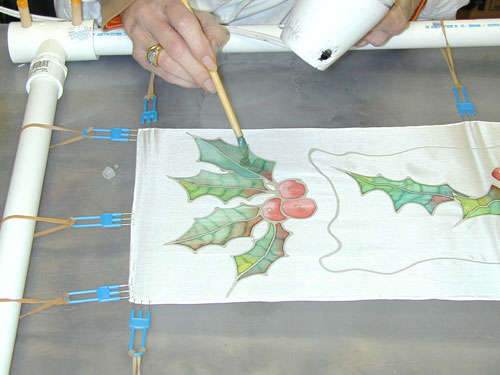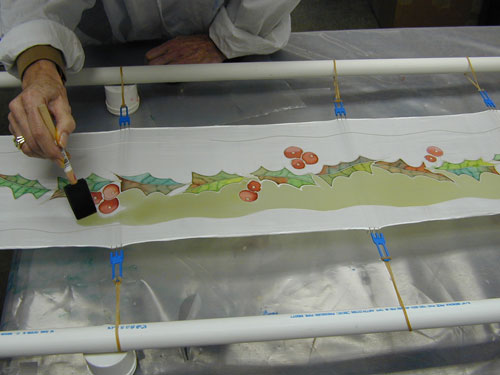 5. Once painting is complete, allow to dry thoroughly. At this point you can choose to steamset your scarf or use the dyeset included in the kit.
6. To use dyeset, mix about 2 capfuls of dyeset into 8 ounces of water. While scarf is still stretched on the bars paint the dyeset over the painted areas not painting over the resist. Wait 5 minutes and remove scarf from stretcher bars and rinse in cool water. While the dyeset does work it doesn't give the intense colors as steamsetting.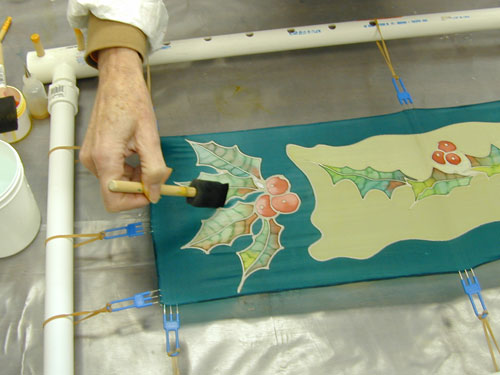 7. To steamset, see our steamsetting instruction in building your own stovepipe steamer or you can purchase our Stove Top Steamer. If you want something larger, there is always the Vertical Electric Steamer.