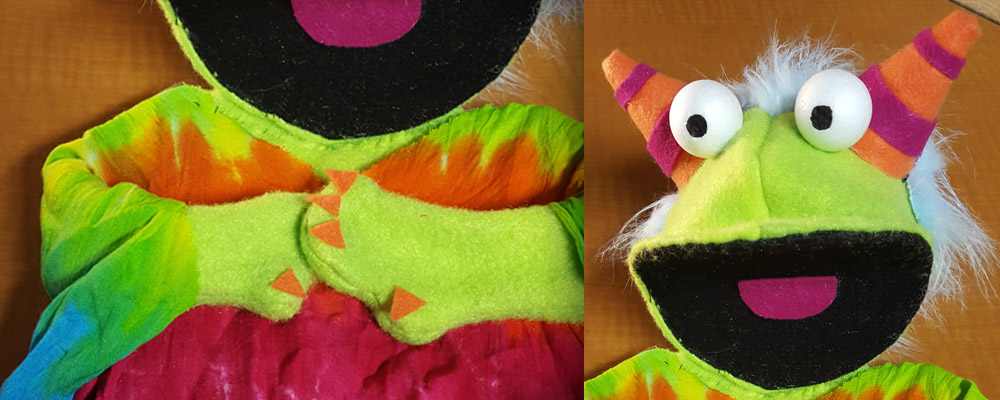 Let's Make a Monster!
a Dharma featured tutorial
Now that Dharma is carrying dyeable "Puppet-Skin" Fleece, it seemed like it would be a lot of fun to make a monster mascot! Please welcome Dhar-monster, our loveable tie-dye wearing little monster! We found a quick and easy way to make a hand puppet out of easy-to find materials.