Infant Cow Costume
a Dharma featured tutorial
Keep the littlest one in the family cozy and cute in this super easy DIY costume!
Let's get started!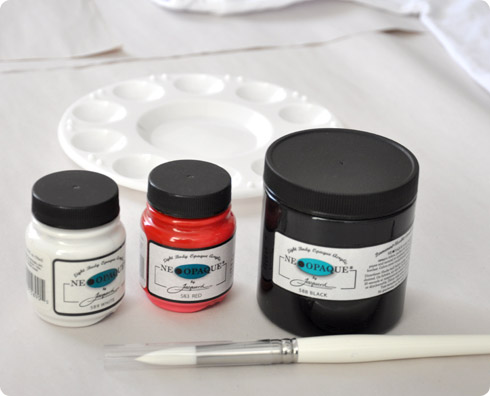 Be sure to pre-wash and dry your bunting.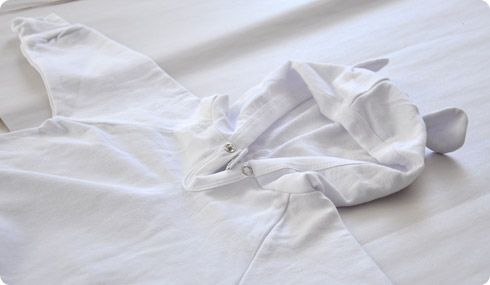 Lay the bunting out flat and put some folded paper inside to prevent the paint from going through to the back. We suggest a kleenex box or something similar to hold the elastic at the bottom open to help keep things flat.
Starting with a decent amount of white paint, add a small bit of red to make a pale pink.
Pro-Tip: When mixing paints always add small bits of the darker color to the paler color.
Paint a large oval in the tummy area for the udders and paint the inside part of the ears.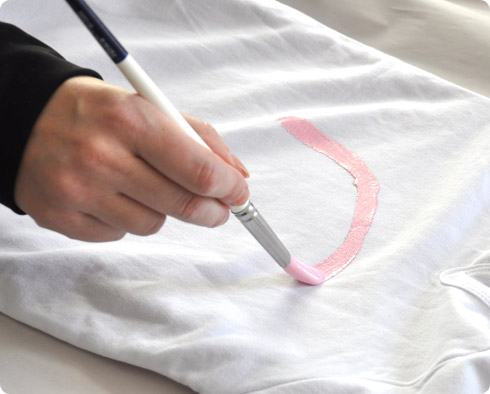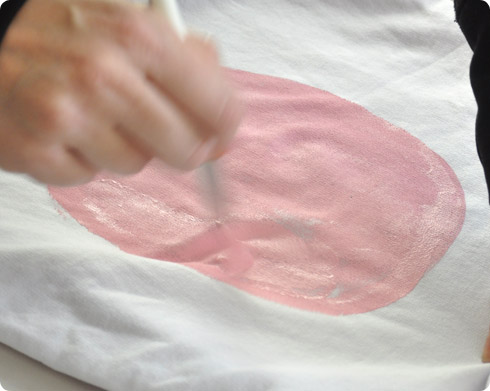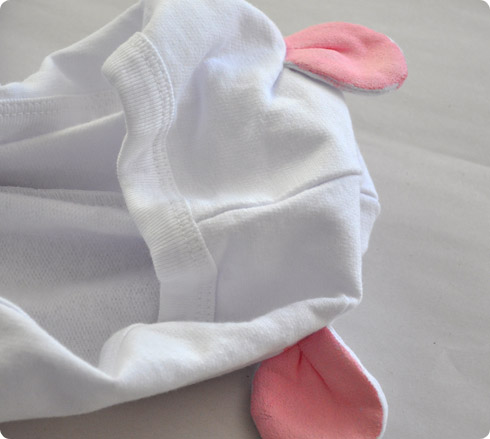 While the pink dries you can paint in large random splotches of black. No need to follow a pattern, just be careful not to drip on the pink belly. Once the pink is dry enough paint some udders on with just four simple curves of black.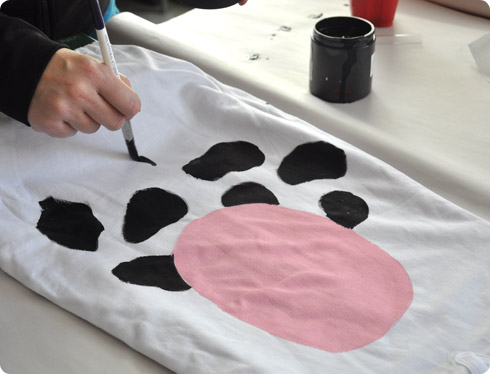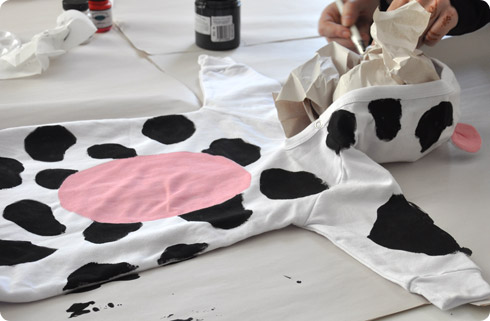 Once the front is painted, let things dry or use a heat gun to speed things up. Flip it over and paint black shapes on the back. We even did a little tail!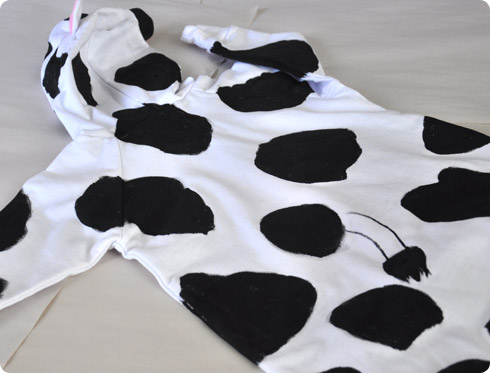 Heat set the paint with an iron set on the Rayon/Cotton setting. Use some paper between the iron and fabric. Go over everything really well, 1-2 minutes per section that is painted. Wash and dry with your regular detergent.
Your little one's costume is all set for Trick-or-Treating!