You may think that Memorial Day is just another great day to have a BBQ, but there is a lot more to this day off work and school. Memorial Day is the day to remember those who fought for us and our country, but lost their lives in the battle. However you may feel about whichever war, remember and honor our veterans.
Let's get started!
Grab a t-shirt, some transfer paper, an iron, and your favorite family hero's photo(s).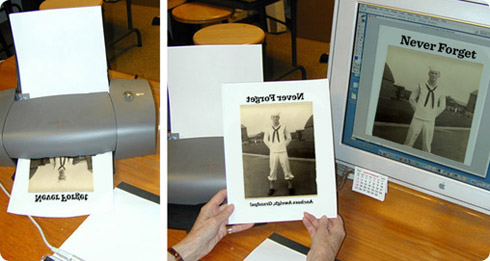 1. Scan, print or copy (depending on how fancy your inkjet printer is) the photo on to transfer paper. Remember to reverse the image if there is any text so it reads correctly on the shirt. Trim any excess paper from the design outline.
2. Iron your shirt to get the wrinkles out and then position the transfer print side down. Using FIRM STEADY PRESSURE, holding iron with both hands and applying your body weight, iron on each area of the sheet for 20 seconds, making sure to lift the iron completely when moving to a new position. Continue this process until you have completely ironed the entire sheet. Be sure to cover all corners and edges.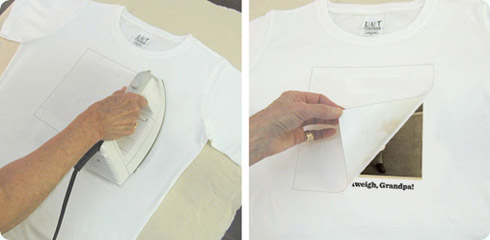 3. Peel off the paper from the transfer. To peel COLD, wait for the transfer to cool for at least two minutes and then remove the backing paper using a smooth, even motion for a gloss finish. To peel HOT, wait 5 seconds, then remove backing paper while still HOT/Warm for a matte finish.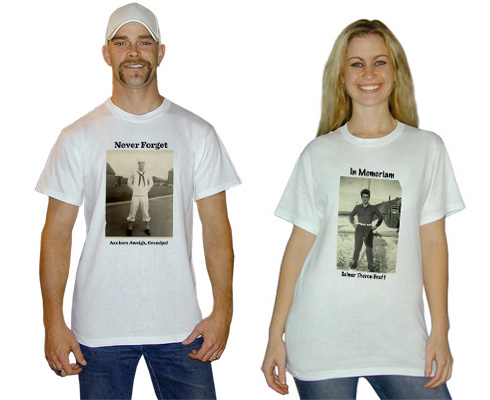 More detailed instructions here.
Wear your shirt with pride and honor.