Industrial Polyester Dyes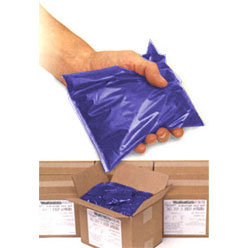 USE FOR: Tub Dyeing large quantities where you just want some quick color but brilliance and longevity is not an issue
USE ON: Polyester, Nylon, Acetate and other synthetics that are not fireproofed, waterproofed, or otherwise treated. Does not work on Gortex, Kevlar, Teflon or similar fabrics.
Product Details
1-4
5+
8 oz. pack
$

7.49

5 lb. box
$

67.95

$59.95
Average Customer Review

Click here
to add or update a review for this product.
MOST HELPFUL REVIEWS

3/19/2015
Very easy to use and effective!
Was this review helpful?


3
of
4
users found this review helpful.